Workshop: Innovative Folded Book Forms | Alicia Bailey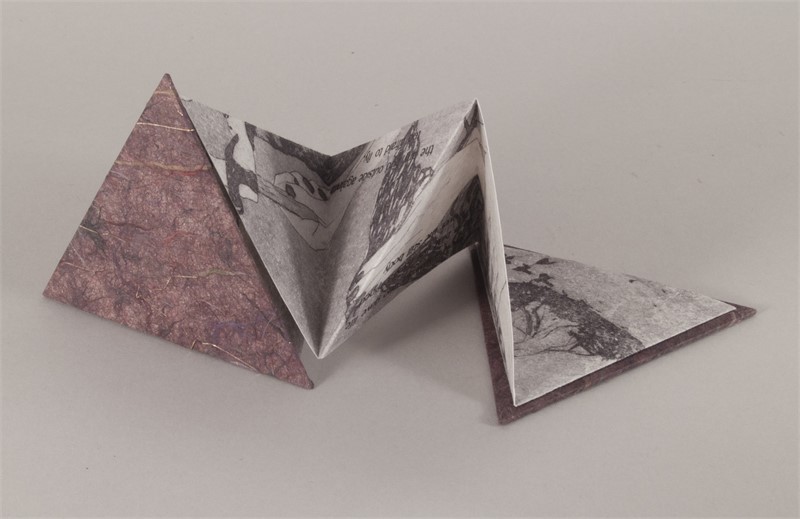 Artist: Alicia Bailey
Medium:
= __('Dimensions').': ' ?>

Price: $95
Description
Saturday, July 13, 10 am-4 pm
with a one-hour lunch break
Registration-Only

$75 registration fee
$20 materials fee
Instructor: Alicia Bailey
Maximum Class Size: 12

In this workshop at form & concept gallery, students will be introduced to creative and innovative book structures using paper and a few basic tools. This workshop is presented in conjunction with the book art exhibition Superscript, on view at form & concept through July 13, 2019.

Inspired by innovators in the book arts field such as Claire van Vliet and Hedi Kyle, the focus will be on form and structure rather than content. Each student will produce a collection of sample books that can be used as reference and inspiration for further projects. Some of the structures we will explore include the Blizzard Book, Flat Reverse Hinge, and three variations using an accordion fold. No previous book making experience necessary. Suitable for ages 16+.

Registrants will receive a list of tools to bring, which are low-cost and easy to order or purchase locally. The workshop runs from 10 am to 4 pm with a one-hour lunch break, for a total of 5 hours of teaching time. Lunch is not provided, but the gallery will recommend some nearby eateries.