Joshua D's Wall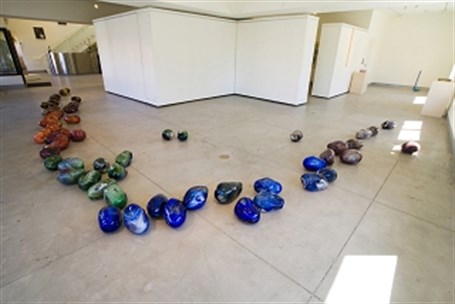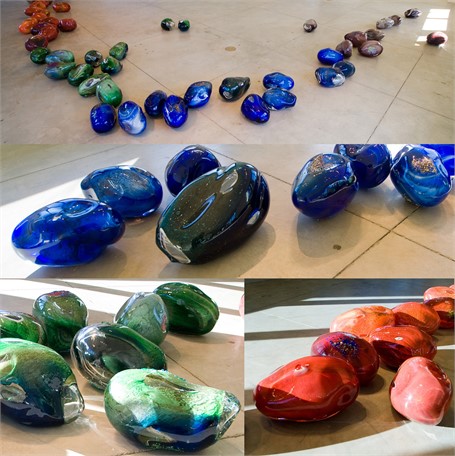 Artist: Michael Petry
Medium: hand blown glass
= __('Dimensions').': ' ?>

Price: Contact For Price
Description
55 hand blown glass "stones"
approx 6 x 13 x 9 inches each
These glass pieces were made in Murano, Italy at the Berengo factory for an installation entitled Joshua D's Wall. Originally installed in the Palm Springs Art Museum, the piece featured a field of 250 hand-blown glass stones that are scattered over the museum floor. Joshua D's Wall alludes to the Biblical story of Joshua and the crumbling walls of Jericho. Resembling small boulders, these glass stones evoke the earth's magma and the many colors found therein, as well as Petry's own artistic impression of the natural environment.