Superscript
April 26, 2019 - July 13, 2019
"The working title for Superscript was 'Exploded Book,'" says Jordan Eddy, director of form & concept and curator of the gallery's spring book art exhibition. "I spent the winter hunting for book artworks that quite literally project into the world around them." The group show unites insurgent members of New Mexico's formidable community of book artists, along with several artists from across the nation. It is almost entirely composed of large-scale installation works that either incorporate books or are conceptually linked to them.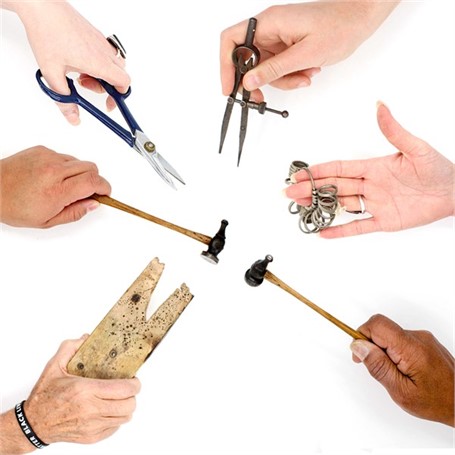 The Bench: Southwest Makers Symposium
July 26, 2019 - July 28, 2019
Marissa Saneholtz and Sara Brown, co-founders of the Smitten Forum residency project, collaborate with form & concept gallery on this dynamic symposium and group exhibition in Santa Fe, New Mexico. Unfolding on the final weekend of July 2019, the event series will unite over 70 makers who have participated in Smitten Forum, along with an international creative community that surrounds them.