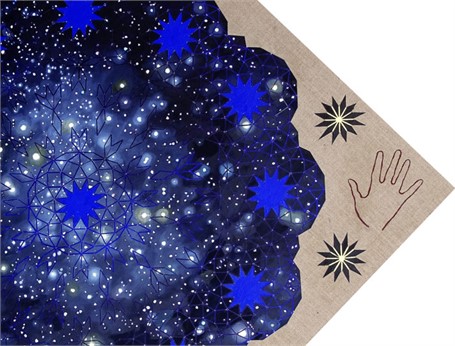 Matthew Mullins: The Sun in our Bones
September 28, 2018 - November 17, 2018
Santa Fe artist Matthew Mullins presents a solo exhibition of paintings, photographs and sculptures, inspired by the intrinsic links between humans and the natural world. Known for his mixed-media paintings that visually connect landscapes with human-made, geometric patterns, Mullins broadens his practice to encompass photography and sculpture. With this expanded artistic palette, he draws viewers across time and space—from a windswept patch of grass to the swirling cosmos. The monumental body of work, which will fill form & concept's ground floor, is united by patterns that repeat throughout the universe at infinite scales.The Sun in our Bones debuts on Friday, September 28, 5-7 pm. Mullins hosts an artist talk on Saturday, October 20, 2-3 pm and closing reception on Saturday, November 17, 5-7 pm.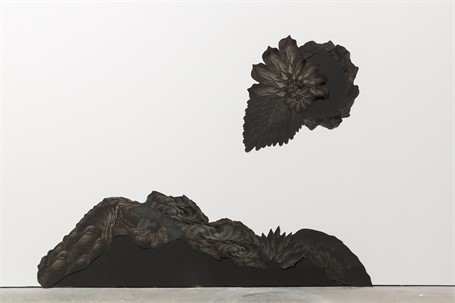 Hand / Eye
October 26, 2018 - December 31, 2018
Hand/Eye is a group exhibition of ten artists from across the United States who merge photography and craft mediums. The artworks in the show incorporate a wide array of materials—fiber, cast glass, micaceous clay, human hair—that shatter the picture plane and push photographic imagery into the real world. The group show debuts Friday, October 26 from 5 to 7 pm and runs through December 31, 2018. A number of the featured artists will conduct a gallery talk on Saturday, October 27 from 2 to 3 pm.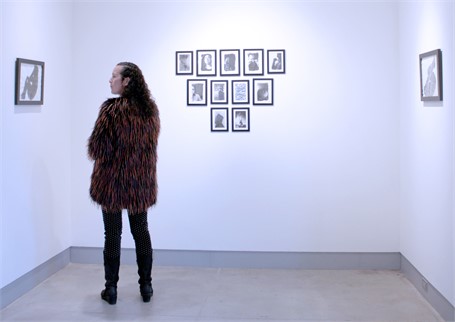 MICROCOSM 2018
November 30, 2018 - December 31, 2018
form & concept presents the second annual MICROCOSM group exhibition. The gallery invited all-star artists and designers from its 2018 shows to make works measuring 8 x 10 inches or smaller. It's form & concept's final statement of the year, reflecting the variety of mediums and messages that graced the walls. MICROCOSM will feature far-flung creators who work in clay, glass, fiber, precious metals, and camera film—among many other materials. MICROCOSM debuts Friday, November 30 from 5 to 7 pm, and runs through December 31, 2018.