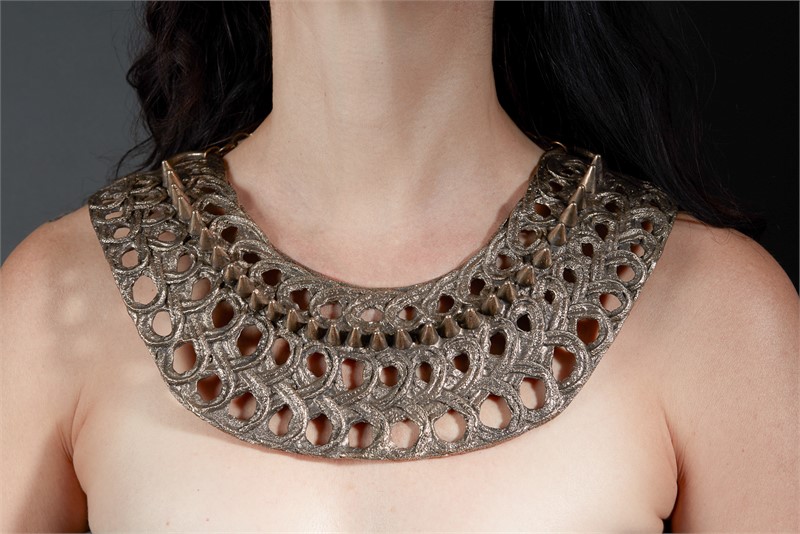 Tonight (Friday, 4/27) from 5-7 pm, form & concept hosts an opening reception for two sculpture shows: Tooth & Nail by Debra Baxter, and Minimal Tension by Matthew Szösz. Both solo exhibitions have received some great coverage in local press over the past few months. Baxter was the cover artist for The Magazine's February issue, and the subject of a feature article by Jenn Shapland. Here's an excerpt:
Debra Baxter has just chucked something across her studio. A five-pointed throwing star sticks firmly into the opposite wall. She's about to throw another, but first she shows it to me. It's elegant lace made of metal. The tips have been sharpened. Baxter's work occupies several unlikely but generative intersections: between the fierce and the sentimental, between museum pieces and ready-to-wear jewelry. Since her early pieces in alabaster, Baxter has tried to find a way to use sculpture to harness a woman's voice, her source both of power and of vulnerability.
Tooth & Nail also scored a shout-out in this week's Santa Fe Reporter. Here's a tidbit from Alex De Vore's calendar pick:
Sculptor Debra Baxter's propensity for crafting armor and weaponry-adjacent pieces from metal, stone and wood belies the subtly elegant touches rampant throughout her work. […] Representational this is not; intriguing and borderline dangerous it is. Good luck not getting sucked in.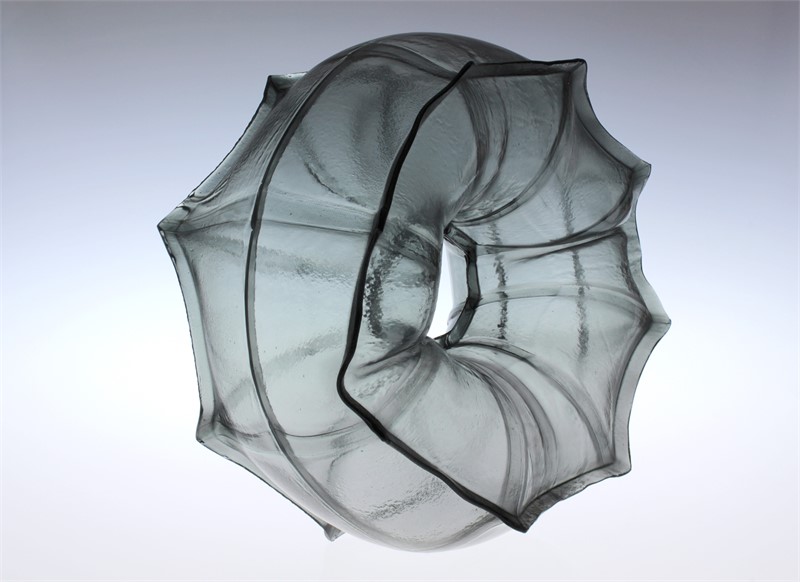 Matthew Szösz is in town this weekend for the opening, and will also conduct an artist talk on Saturday, April 28 from 2-3 pm. His exhibition of glass sculptures, Minimal Tension, got a spotlight in this week's Pasatiempo. Michael Abatemarco writes:
Matthew Szösz's sculptures are dynamic works in glass made using a variety of tools and techniques. Minimal Tension, an exhibition that draws from two ongoing series, Inflatables and Ropework, opens Friday, April 27.
The show was also featured in Santa Fe Arts Journal's email newsletter, in a write-up by Emily Van Cleve:
For Szösz, setting up just one glass art experiment is an involved process, with preparation taking anywhere from a half a day to four weeks. Sometimes the sculpture works out fine, but it also can shatter into a million pieces.
Preview both shows on our exhibition page, and make sure to stop by for the opening reception tonight and Matthew's artist talk tomorrow!