At a special event tonight, photographer Thomas Laird will tell stories of his long-in-the-making archive of Tibetan Buddhist murals. TASCHEN published the completed volume, Murals of Tibet, earlier this year in a SUMO-sized format with gilded pages and a rare signature from His Holiness the 14th Dalai Lama. The free talk is from 5-7 pm at form & concept, but make sure to arrive a bit early if you need a seat (or want an up-close look at the book). Michael Abatemarco of Pasatiempo covered the event in an article called "Tangible Blessings." Here's an excerpt:
After spending a solid month editing a photograph of a mural in Tibet — one of more than 200 murals he photographed — Thomas Laird began to see the faces of tantric deities from the mural in his dreams. Then, he saw the faces everywhere. "One day, I saw the face of Tara when I looked at my wife Jann Fenner," he writes in the introduction to his new book. " 'You have now spent more time studying this image,' I said to myself, 'than anyone except the artists who painted it 500 years ago.' "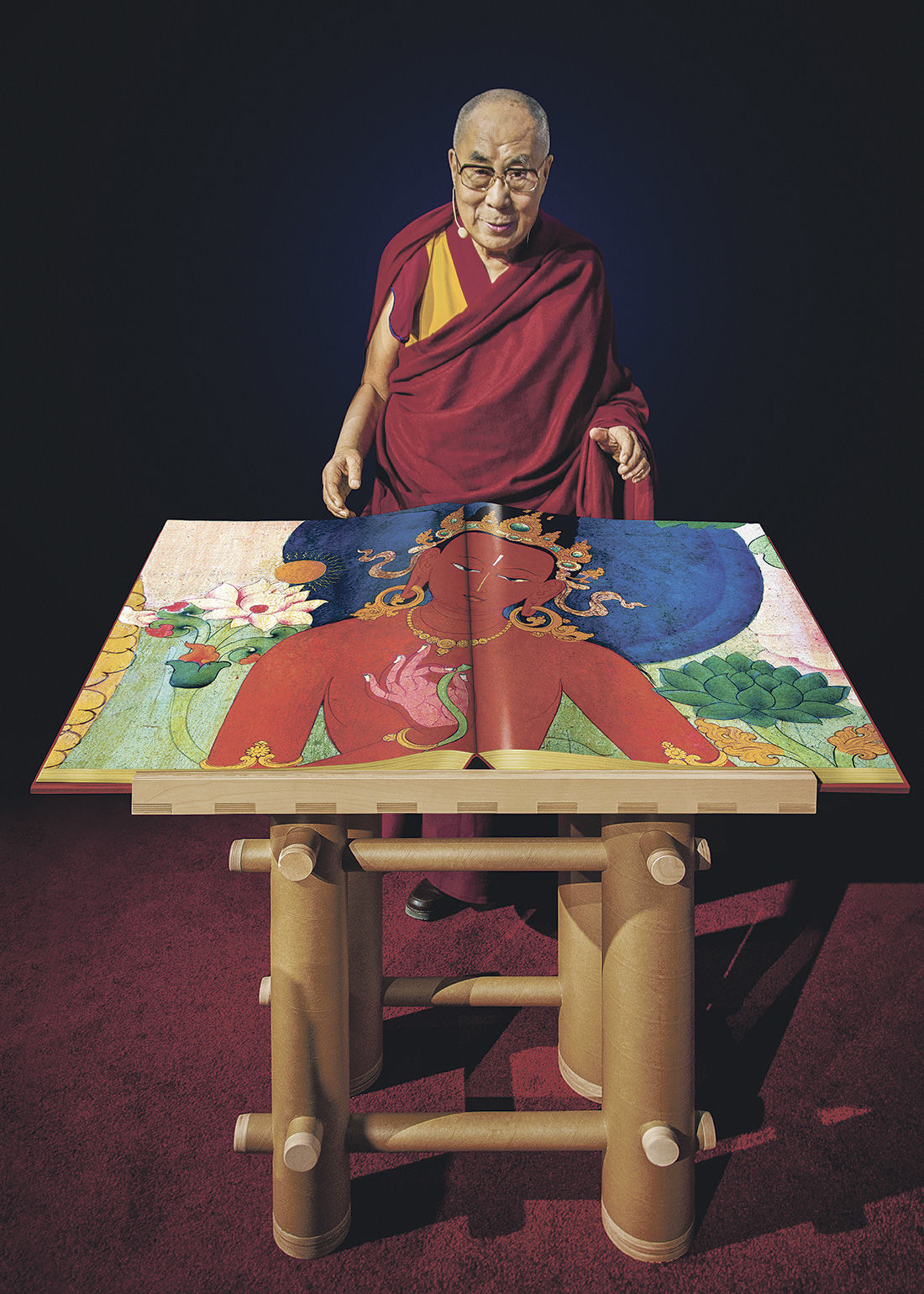 Read the rest of the piece here, and make sure to check out an accompanying story by Jennifer Levin about Santa Fe's Tibetan community. This is a tidbit from her report, titled "The Neighborhood Association":
Monday through Friday, Tashi Gyalkhar is a staff manager in the state of New Mexico's Human Services Department. The fast-talking thirty-six-year-old spends Saturday mornings as an assistant teacher at the Tibetan Association of Santa Fe, helping children learn the Tibetan alphabet. Gyalkhar immigrated to Santa Fe from Dharamshala, India, when she was sixteen years old, as part of a resettlement project of 1,000 Tibetans that began in the early 1990s. Her mother came first, among the first couple of dozen Tibetans to move to Santa Fe, and Gyalkhar followed with her father and older brother a few years later.

"In each city, there was an American community helping out. Here in Santa Fe, [the sponsor program] was started by Project Tibet," she said. "People got to choose where they wanted to go. Everyone who came to Santa Fe chose it."
Read more from Levin here, and we'll see you tonight at Murals of Tibet with Thomas Laird! This event is free and open to the public, and light refreshments will be served.
Learn more about this event.
RSVP on Facebook.