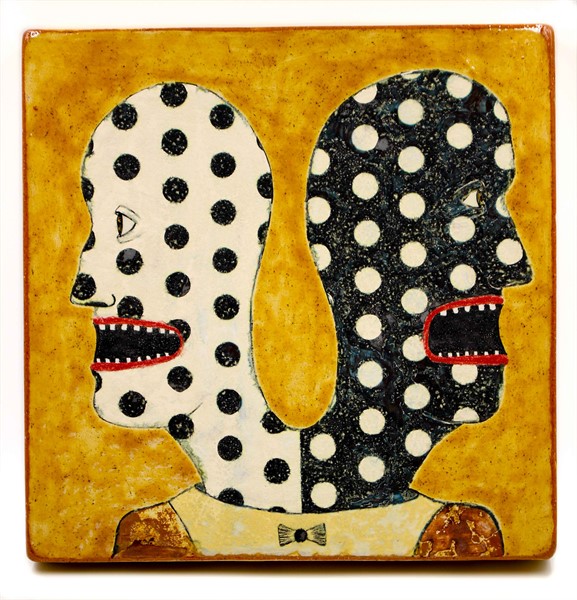 Wesley Anderegg: ARIZONA opens tonight (Friday, 3/30) from 5 to 7 pm at form & concept, followed by an artist talk on Saturday (3/31) from 2 to 3 pm. For a first look at the show, make sure to pick up a copy of this week's Pasatiempo. Michael Abatemarco interviewed Wes for a lively piece called Raising Arizona, excerpted here:
For ceramic artist Wesley Anderegg, Arizona is  a state of mind, and he might picture you there  with a can of Coors sooner than with luna moths. But who knows? You shouldn't put anything past him. After all, Anderegg would gladly trade in stereotypical cowboys roping steers for quirky characters on hobby horses, or for dreamers floating in the sky, high above the saguaro. About two dozen ceramic tiles depicting life in Arizona, as filtered through the wry and surreal mind of the artist, are on exhibit at Form & Concept, each one measuring about 12 by 12 inches and about an inch and a half thick.
Emily Van Cleve of Santa Fe Arts Journal penned a preview of the show, with some fantastic quotes from Wes. Here's a tidbit:
It's fair to say that California-based ceramic artist Wesley Anderegg has somewhat of a love/hate relationship with the state of Arizona.

He was born in Phoenix, graduated from Arizona State University and lived in the area for more than 30 years. His show "Arizona" at form & concept, which opens on March 30, pokes fun at life in his birthplace.

"I love the desert," he explains. "From January through March, there's no better place to be. When I grew up there in the 1950s, we lived at the edge of town. The desert was a great place to raise hell."
Learn more about the show at the links below, and make sure to stop by tonight & tomorrow to meet the artist!
Visit the ARIZONA exhibition page.
RSVP for the opening reception on Facebook.
RSVP for the artist talk on Facebook.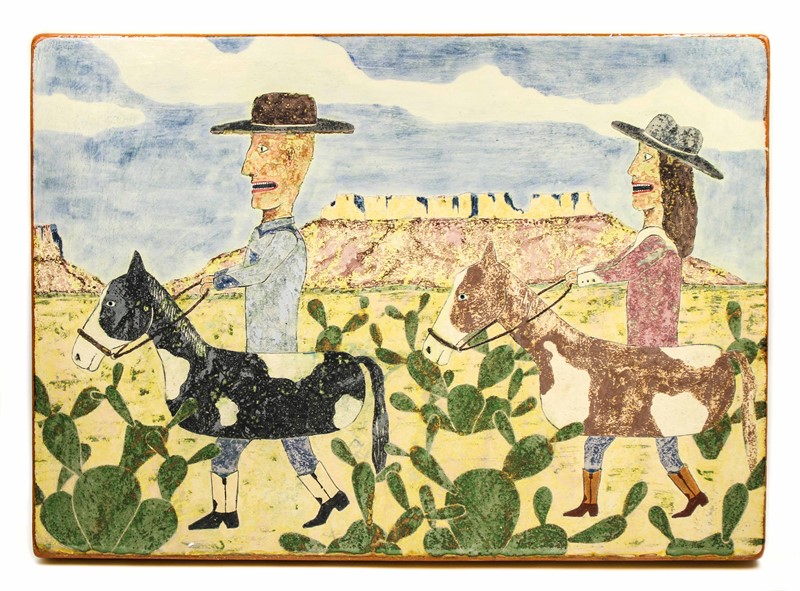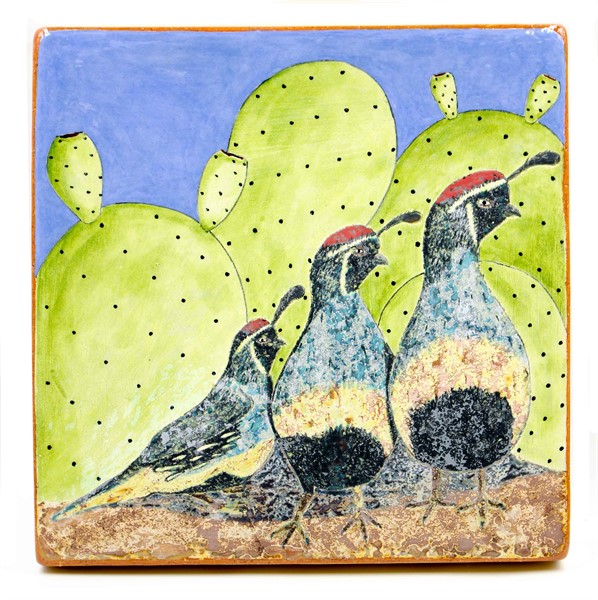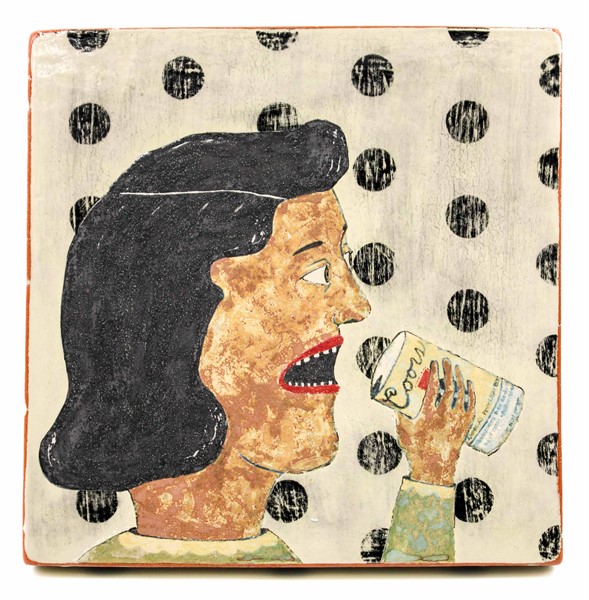 Click here to preview more artwork from Wesley Anderegg: ARIZONA.