It's opening weekend of Broken Boxes, an exhibition featuring the art and ideas of over 40 visual artists, filmmakers, sound artists, activists, performance artists and community organizers from around the world who are effecting change through their work. The show is co-curated by Ginger Dunnill and Cannupa Hanska Luger, and all invited artists have participated in an interview on Dunnill's Broken Boxes Podcast over the past 2 years. Here's Megan Bennett's take on the show from today's Albuquerque Journal North:
A local podcaster is giving a platform to artists from outside society's mainstream experience through a gallery exhibition starting this evening.

The exhibition, titled "Broken Boxes" after Ginger Dunnill's podcast of the same name, is displaying work from some of the people Dunnill has interviewed since starting her show in 2014. All the artists, activists or community organizers involved in the show are either Native American, queer-identifying or non-binary, transgender, women, or people of color.

"My main focus for the podcast is to celebrate artists that are outside of the scope of the cis(gender) white male format that is really prevalent in the art world," said Dunnill, who is co-curating the show with husband and Native artist Cannupa Hanska Luger.

"I wanted to celebrate … people who are doing the really important work in society and often don't get to share their stories in a personal way with community members that can really benefit from hearing what their work is doing," she said.
Click here to read the rest of the article. Michael Abatemarco covered Broken Boxes in Pasatiempo's Mixed Media column: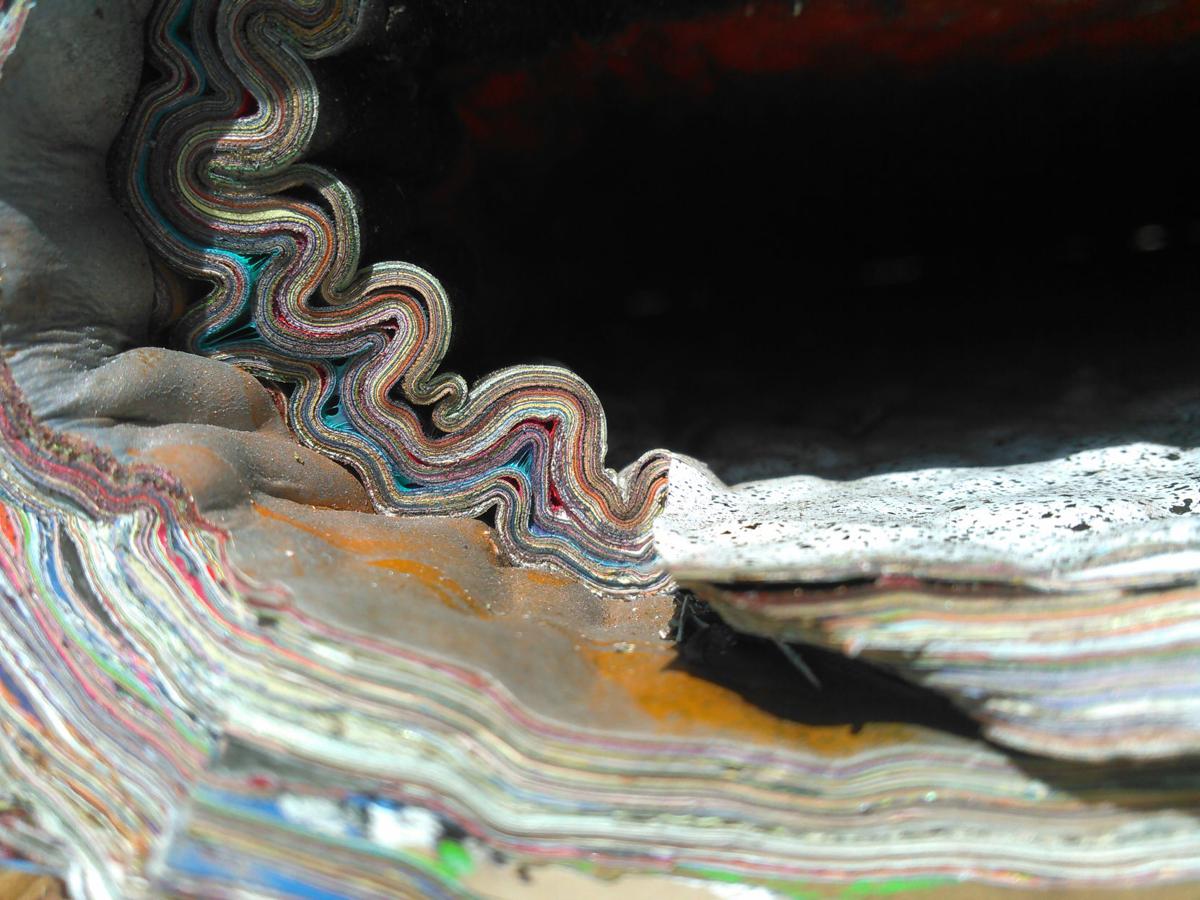 [Broken Boxes is] a good adjunct to the Native arts festivals happening around town this weekend, providing a look at some of the more challenging and cutting-edge works done by Native and non-Native artists alike. "I am interested in creating content that honors the intersections where our stories overlap, and which refuses to box us out of each other's narratives," said Dunnill in a statement.
Click here to read the full column, and join us for the Broken Boxes opening weekend events on Friday, Saturday and Sunday. Tonight's opening reception (8/18, 5-8 pm) features an appearance by Winona LaDuke of Honor the Earth and documentarian Keri Pickett. A traveling show called Art of the Indigenous Resistance, curated by Kim Smith, fills the downstairs of our atrium. Broken Boxes spans our top floor, anchored by monumental installations by Chip Thomas, Nani Chacon and Demian DinéYazhi'. Get all the details on the Broken Boxes exhibition page, and make sure to RSVP for opening weekend on Facebook.