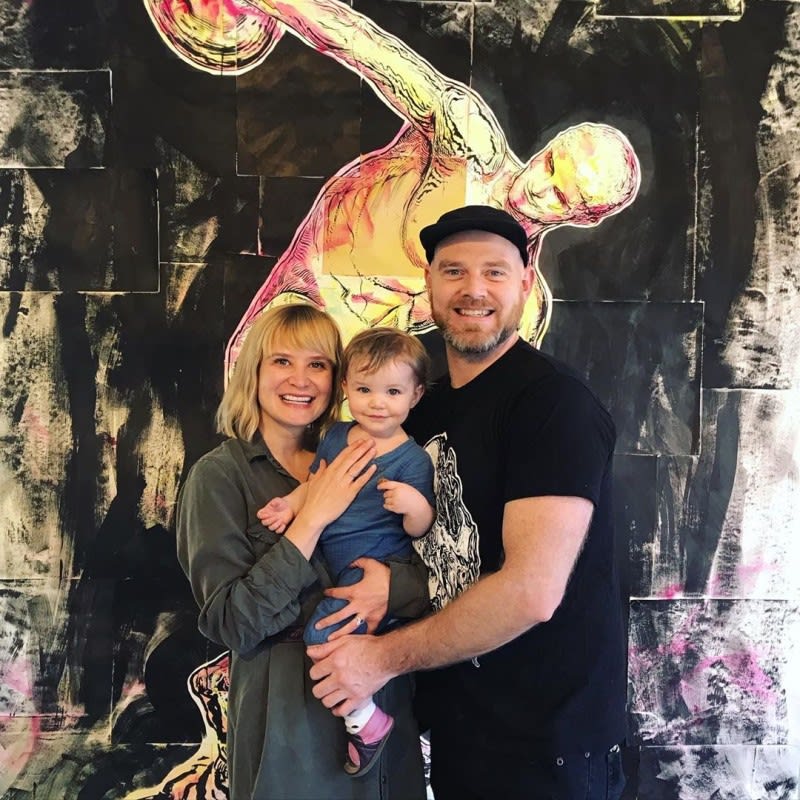 Artists Thais Mather and Todd Ryan White met at the now-defunct AHA Festival back in 2012. Fast forward 8 years, and they're married with a one-year-old daughter. They also co-own Good Folk, a folk art gallery just off the Plaza with a forty-year legacy. Their daughter Ember mostly plays and naps, and she's also a big book lover. While the family shelters from the storm of a global pandemic, day-to-day life is all about familiar routines. For Thais and Todd, that's a big shift from recent years of nonstop professional creativity.
Thais is a represented artist at form & concept, and she's almost always working towards a monumental solo exhibition. Todd just mounted a major solo show at the gallery, and his work appears in the New Mexico Museum of Art's latest Alcoves exhibition. New Mexico's "stay at home" order has slowed everything down. Thais and Todd spoke with form & concept by phone about the strange new context of a pandemic, the wonders and challenges of parenting, and how all of it has influenced their artistic practices.
Thais and Todd are the first featured artists in our new series of studio releases, aimed at supporting working artists in the midst of this crisis. As part of this release, please explore Thais and Todd's artist pages, and consider acquiring an artwork if you're able.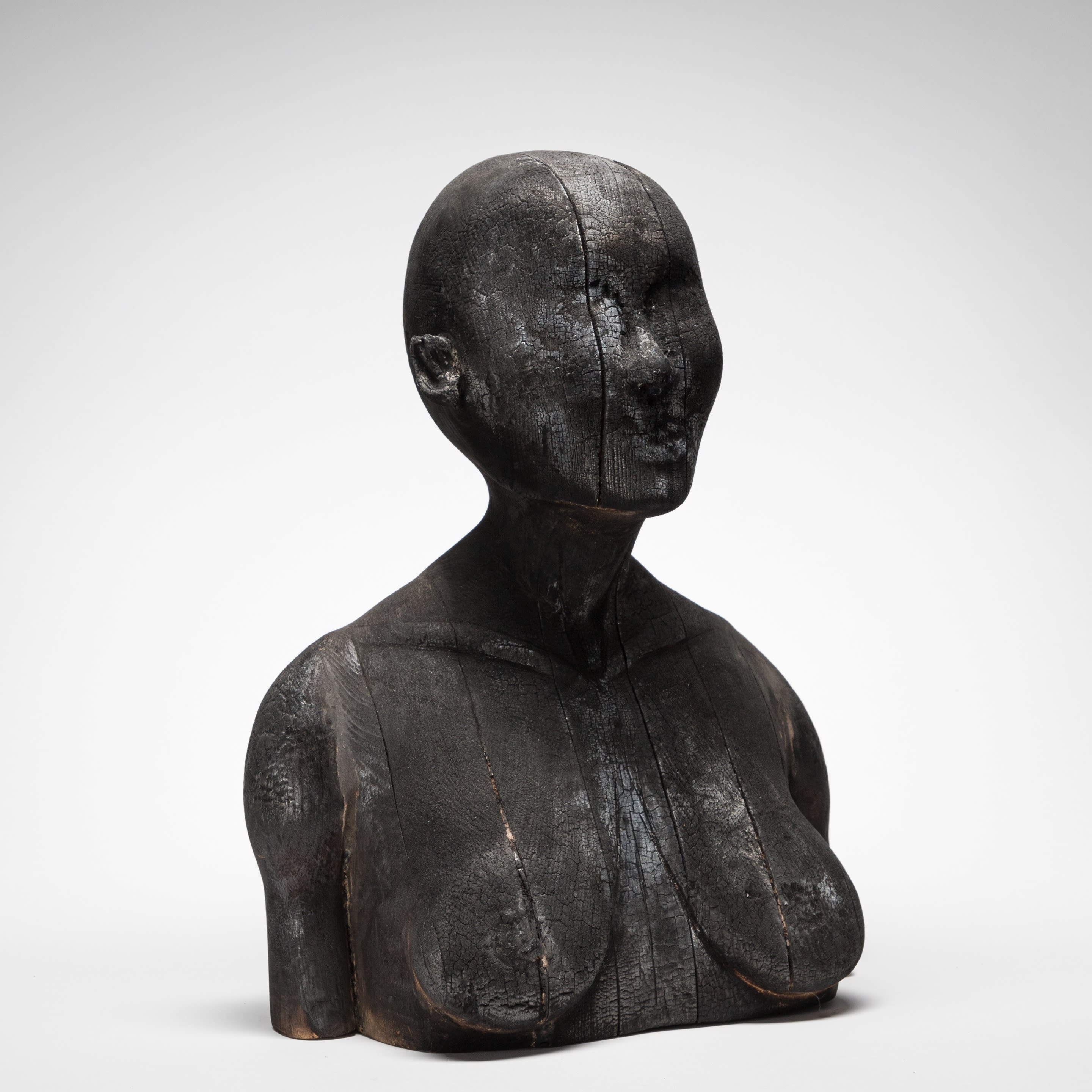 Thais Mather, Thaumaturge, shou sugi ban
Have we caught you at a good time? Is Ember napping?
Todd: Ember actually asked to take a nap, so this is perfect! She'll entertain herself for a while, and eventually fall asleep.
What are your thoughts on parenting in the midst of a pandemic?
Thais: I've always talked a lot about some of the other wealthy countries, like in Scandinavia, where people have a paid year or five years of maternity leave to spend with their child. Even though this is a very difficult time for many, and we certainly have our fears day-to-day, personally I've always really wanted a focused time with Ember where I didn't have the distractions of other parts of my life, and could be invested in her every single day.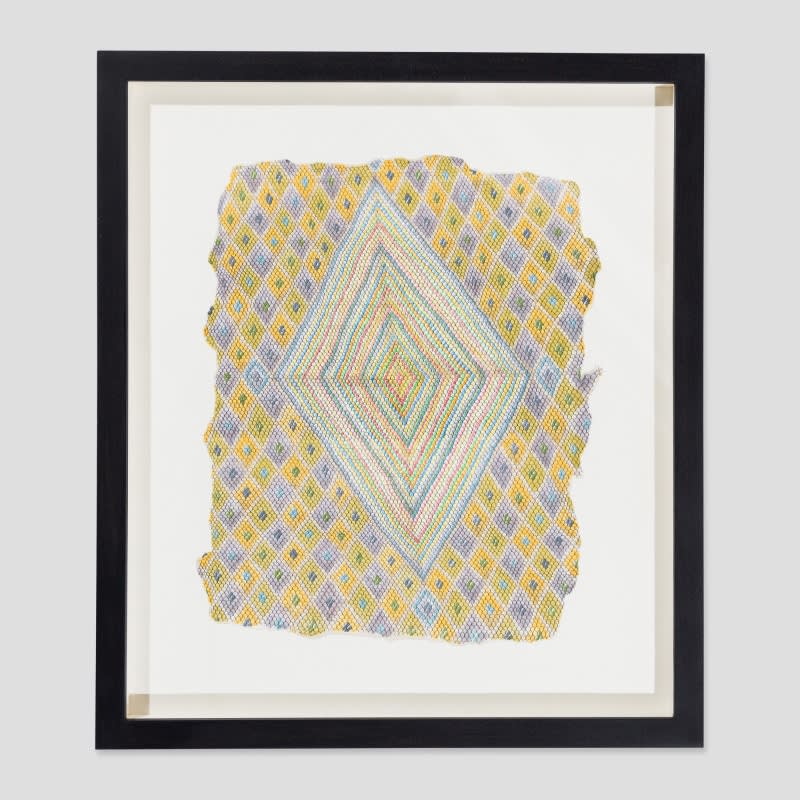 Todd Ryan White, Snakeskin Diamond, watercolor & marker on paper
Todd: We're very engaged with Ember, and it's a wonderful time because she's not concerned about what's going on at all. She just wants to hang out and have fun. She's a great person to be with, because the heaviness and the isolation isn't affecting her in any significant ways. It's a wonderful time to be with her, because she's giving a lot more to us than she even knows.
Thais: That's mostly very positive; having a family, and having a family that you really get along with. We're all very in love with each other, and that's the beacon of hope for us every single day. I think following Ember's lead every day has been what I've done. That means we don't really get much done other than that.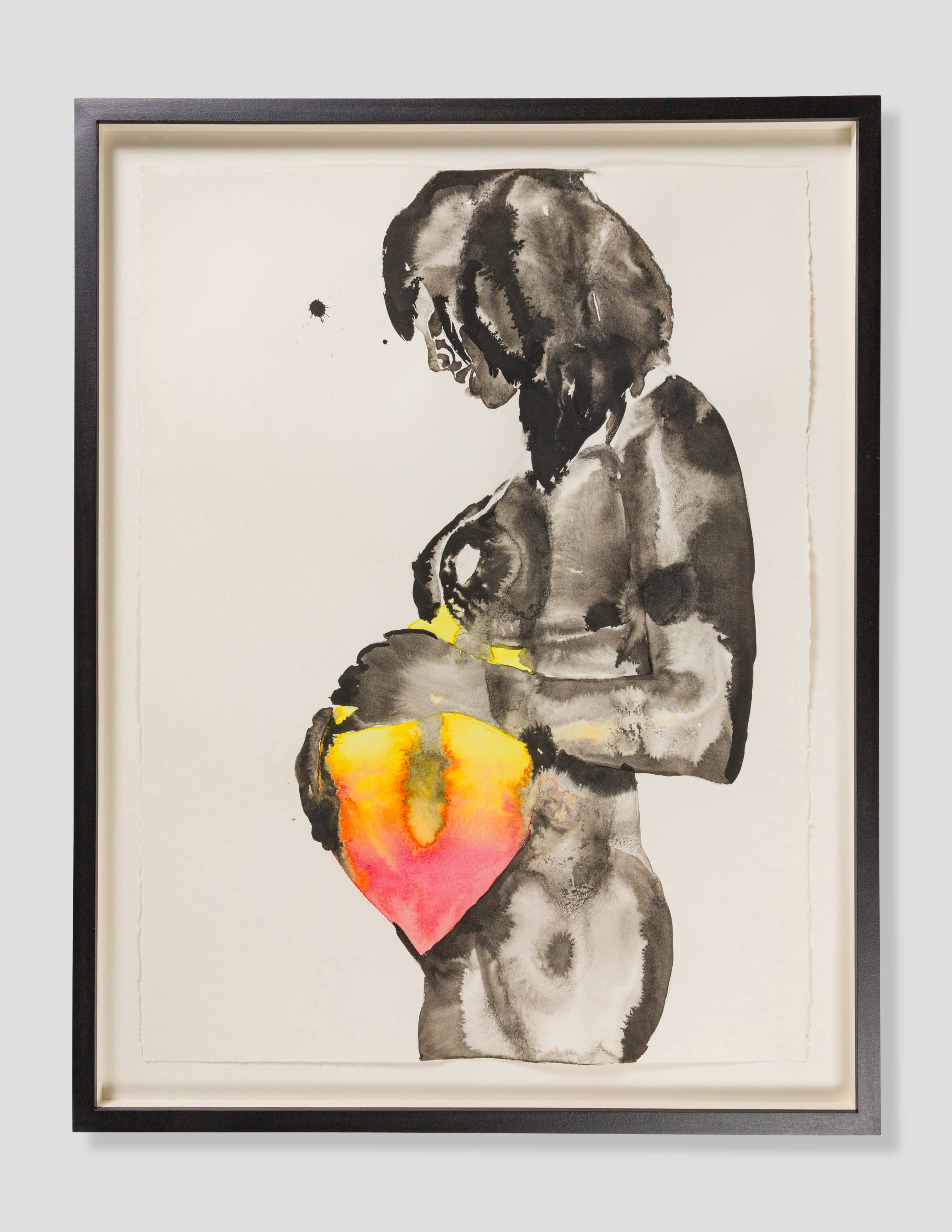 Thais Mather, Ember II, watercolor on paper
Thais, you recently participated in a reading on the paradoxical isolation and togetherness of parenting. Is our current societal isolation giving you a clearer perspective on that?
Thais: Taking care of a newborn is very isolating. They call it the baby bubble. Especially for women, you are feeding and keeping a child alive. Todd was really dealing with the sleep, being with the baby every night and not getting a lot of sleep. But it really is a boot camp. When all of this started, I think we felt like we were just coming out of the baby bubble, like we were ready to be social again.
Todd: The parents that are working and can't send their kids to school, those people are really getting it the worst right now. They have to become teachers now. That's why we feel really lucky about where Ember's at, because it's a privilege to be able to spend time with her.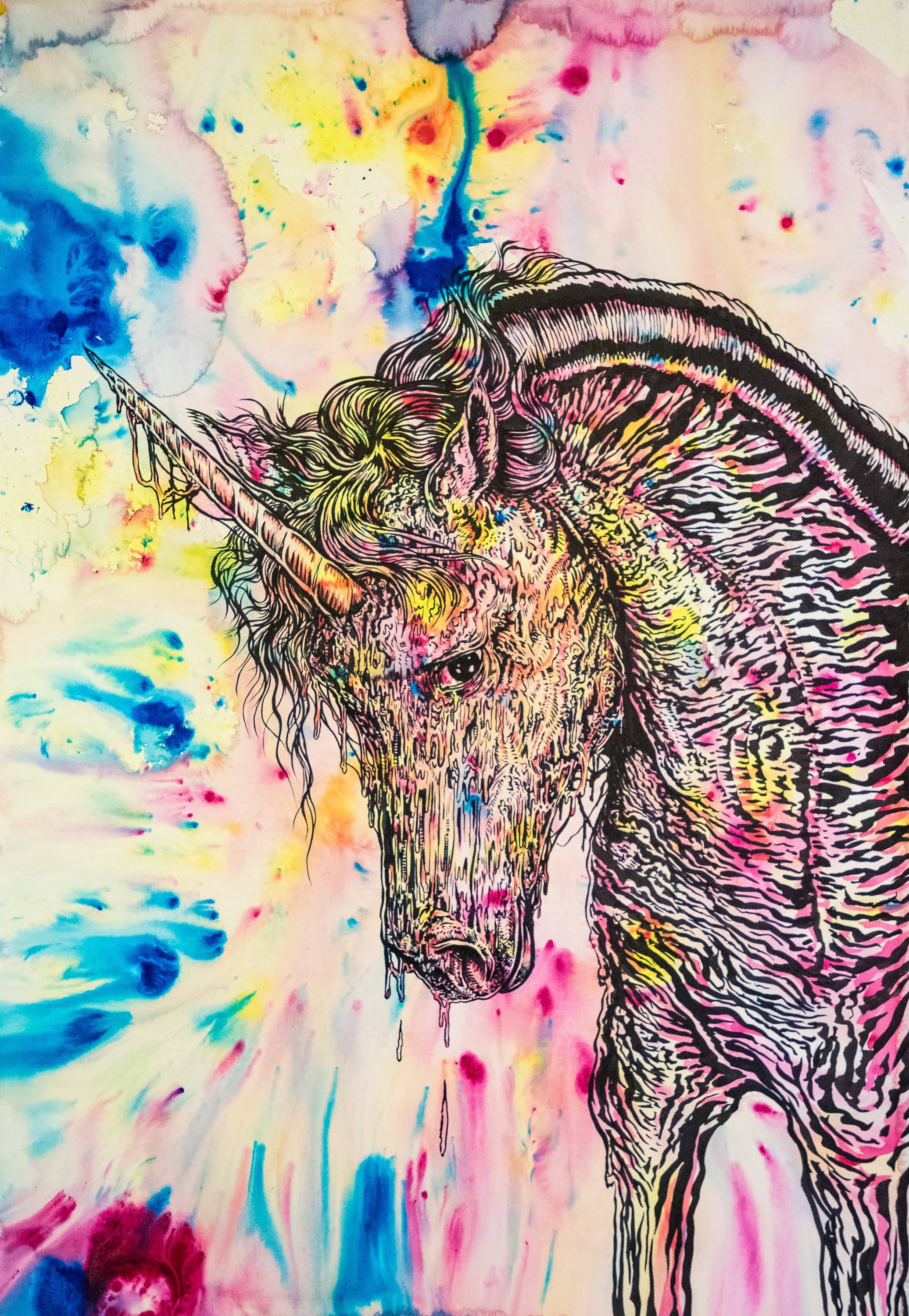 Todd Ryan White, Dispirit Animal (Melting Unicorn), ink & watercolor on paper
How have all of these elements changed your artwork?
Thais: I think parenting changes you on such a chemical level that there's no way that it wouldn't change everything. In terms of themes in my work, I wouldn't be thinking about climate change or some of these other issues that determine the future in the same ways. When you're a parent, you feel this new relationship with the world. You feel it every time you hear an airplane, or when you're putting gas in your car. I see it in the bird population, and I see it in my relationship with snakes, and the things that I care about in biology and science. When you create a life, you feel the life around you everywhere else, all the time. You feel the loss of it, too.
Todd: For me, right now it's about slowing down. I made a lot of sacrifices to do my last show, like even not taking care of myself. My mind was in it so much. It can either be on or off—it's never halfway. So now it just has to be off, and that's fine. As a family, we've just been getting outside a ton, and we've been fortunate to do that. We've been trying to take care of ourselves as a way of getting through this.
Todd Ryan White, Battle of the Dudes, ink & watercolor on paper
Todd, it seems like your recent solo show
Rainbow Eater
has become even more impactful in light of the pandemic.
Todd: I'm very reticent to project onto my work, but I feel like some of those pieces certainly were anticipating moments like this. It was talking about the potential for true struggle in our relationship to the world. These big, violent pieces and this feeling of striving in many of the works, they feel like they're dealing with it specifically.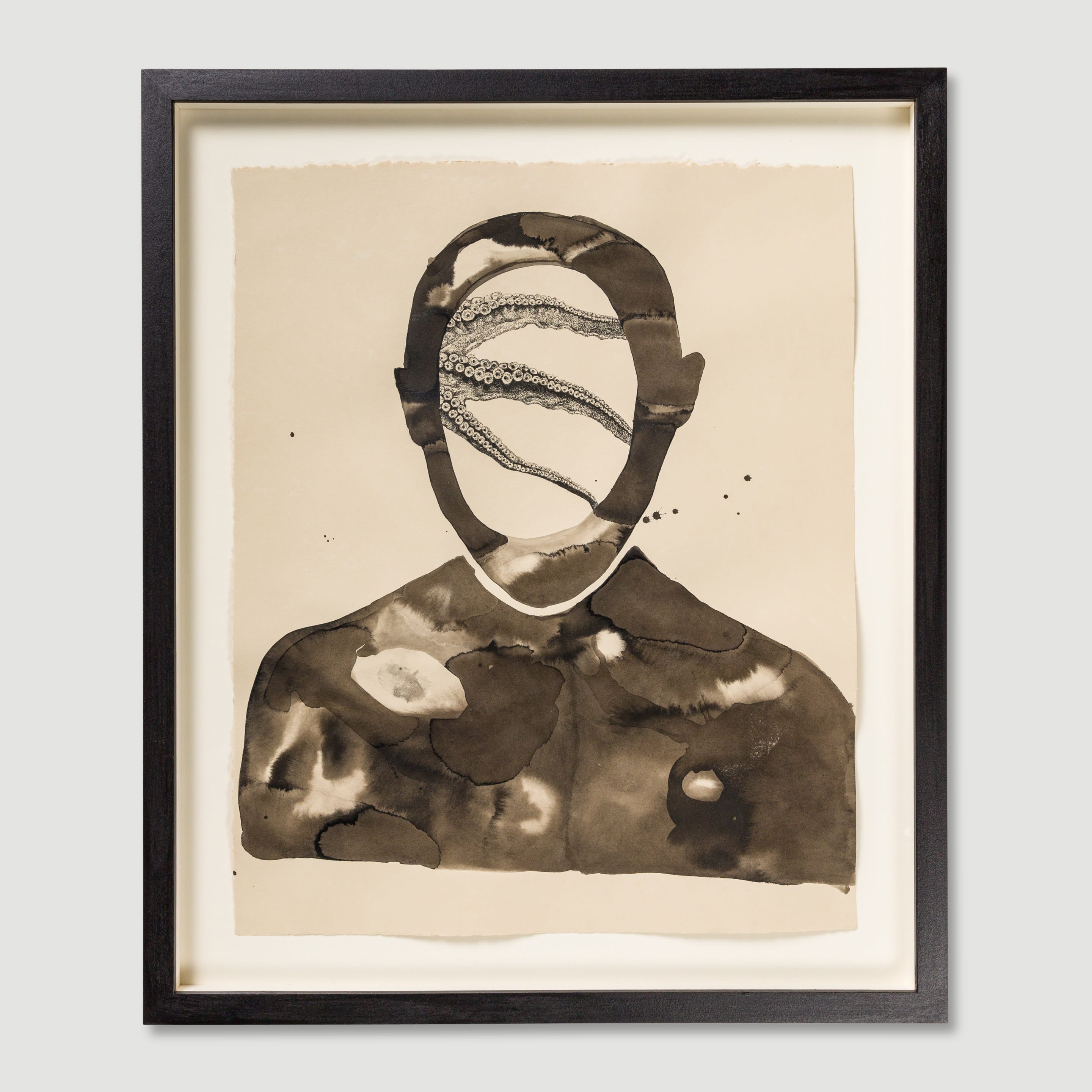 Thais Mather, Heretical Sect IV, ink & watercolor on paper
Thais, your last solo show
Reckless Abandon
was a few years ago, but you explored themes of tragedy and commemoration that also feel particularly resonant right now.
Thais: At that time, I was really not giving too much information, to let people come to their own conclusions about what the representations were for them. I was feeling this swell in the collective unconscious of something that was trying to work its way out. That is really what I'm feeling about this pandemic more than anything. I think I've really always wanted to be more of an activist than an artist, and somehow I've always been really afraid to be seen as somebody that's striving to be a leader. I never really want to say that I know—I really dislike people or institutions telling us how much they know. But I think that the environmental implications of humanity's density on the planet are something that I think a lot about, especially relative to my relationship as a mother.
Visit Thais Mather and Todd Ryan White's artist pages.