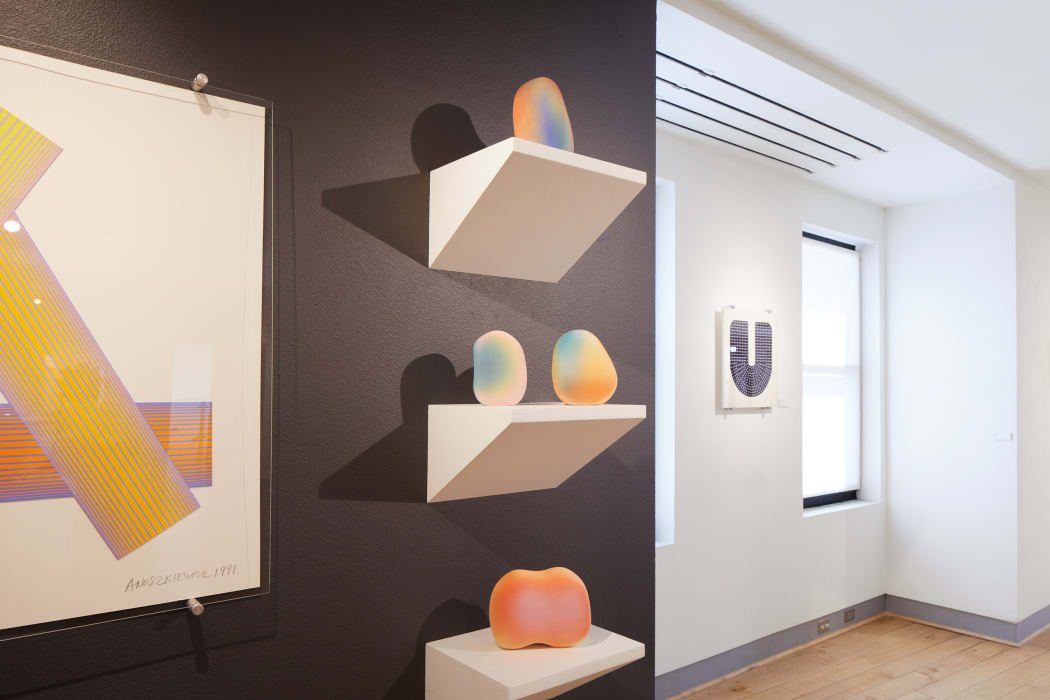 Spectrum is a curatorial collaboration between Gallery Director Jordan Eddy and Print Curator Kylee Aragon Wallis. This ongoing blog series features excerpts from a conversation about the print and ceramics display.
Kylee Aragon Wallis: We were talking to Angel Oloshove about her process, and she pointed out that there's only so much perfection she can strive for. You can do everything perfect, but the piece is going to expand a little bit, the shape might shift a little bit. You can be such an expert in your craft, but there are things you kind of have to let evolve the way they should.
Jordan Eddy: That's something ceramicists learn and relearn, and it seems like printmakers have a similar experience. At what point in the process can you strive for perfection, and at what point do you have to leave it up to fate? Angel mentioned that ceramicists pray to the kiln gods.
KAW: And printmakers pray to the print gods!
JE: In both disciplines, there's a certain level to which these artists can strive for something, and then there's a level to which they just have to fire up the kiln or run the press and see what happens. Although, in the case of artists like Angel Oloshove or Richard Anuszkiewicz, everything they do ends up looking flawless!
KAW: The Anuszkiewicz pieces are particularly impressive in that regard. The level of precision required to produce those crisp lines on dimensional paper without any registration issues is mind-boggling.
READ MORE
Part 1: Introduction
Part 3: Michael Dickey & Louise Nevelson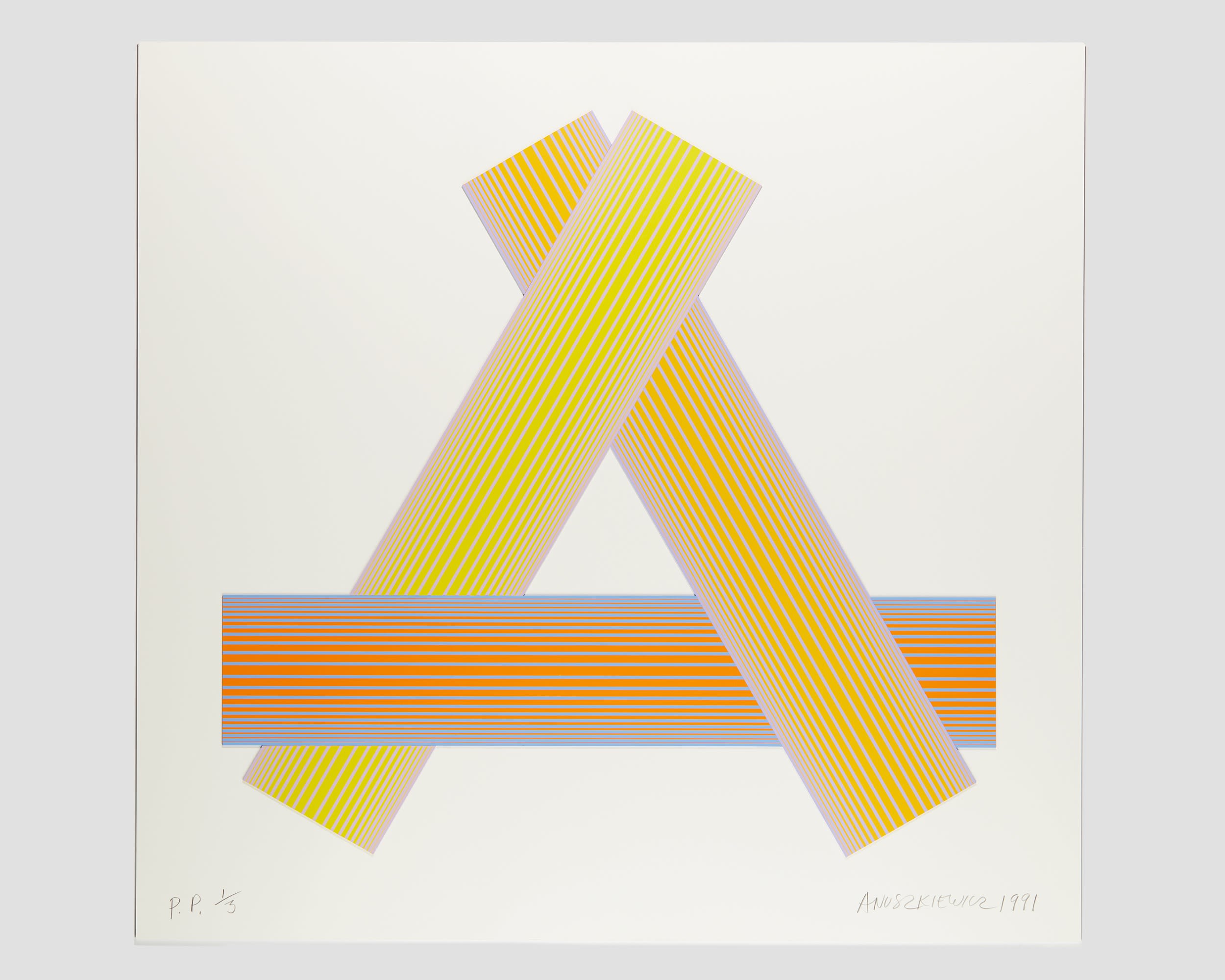 Richard Anuszkiewicz,
Triangular Yellows
, 1991, Six-color silkscreen lithograph printed on 4-ply white rag paper, 36 x 38 in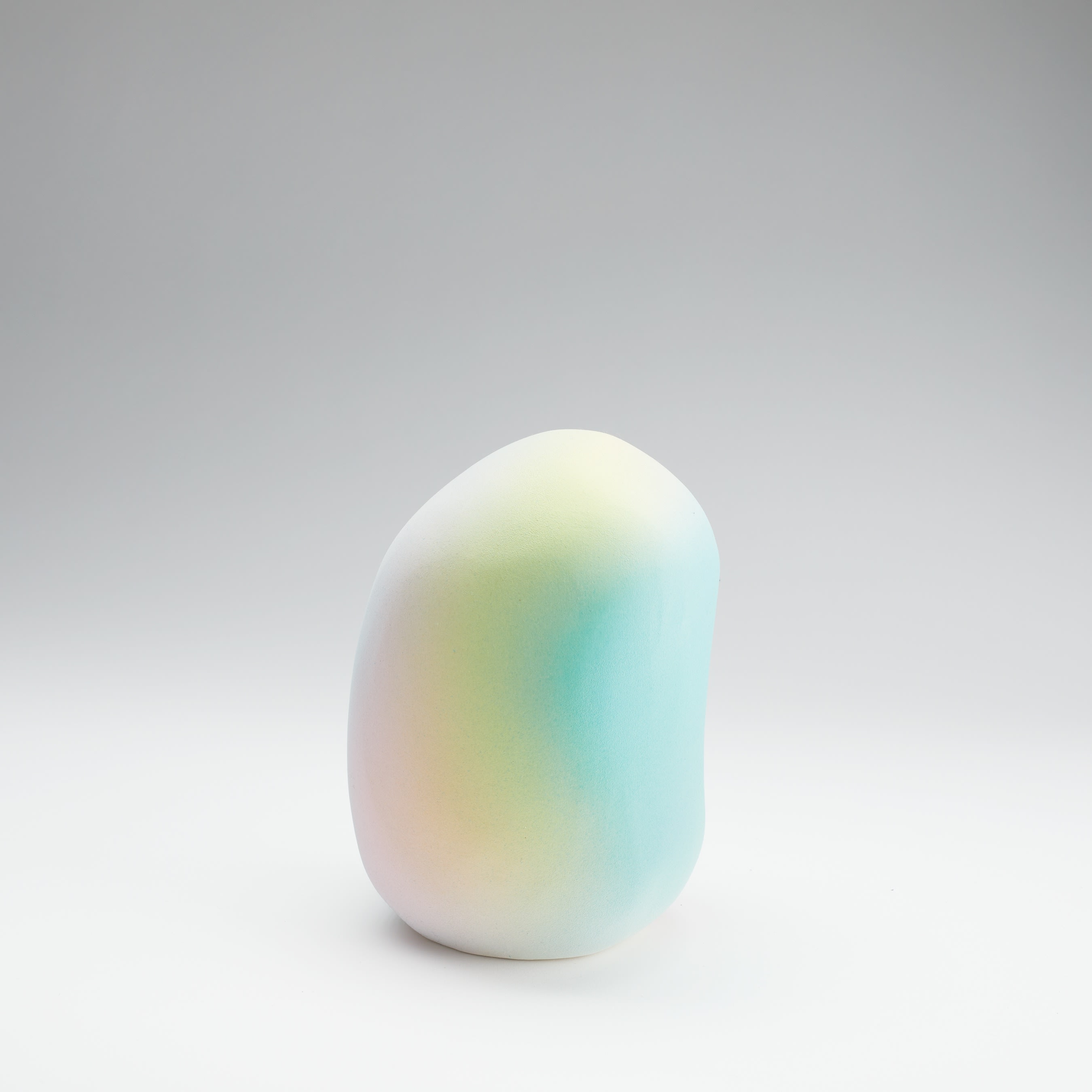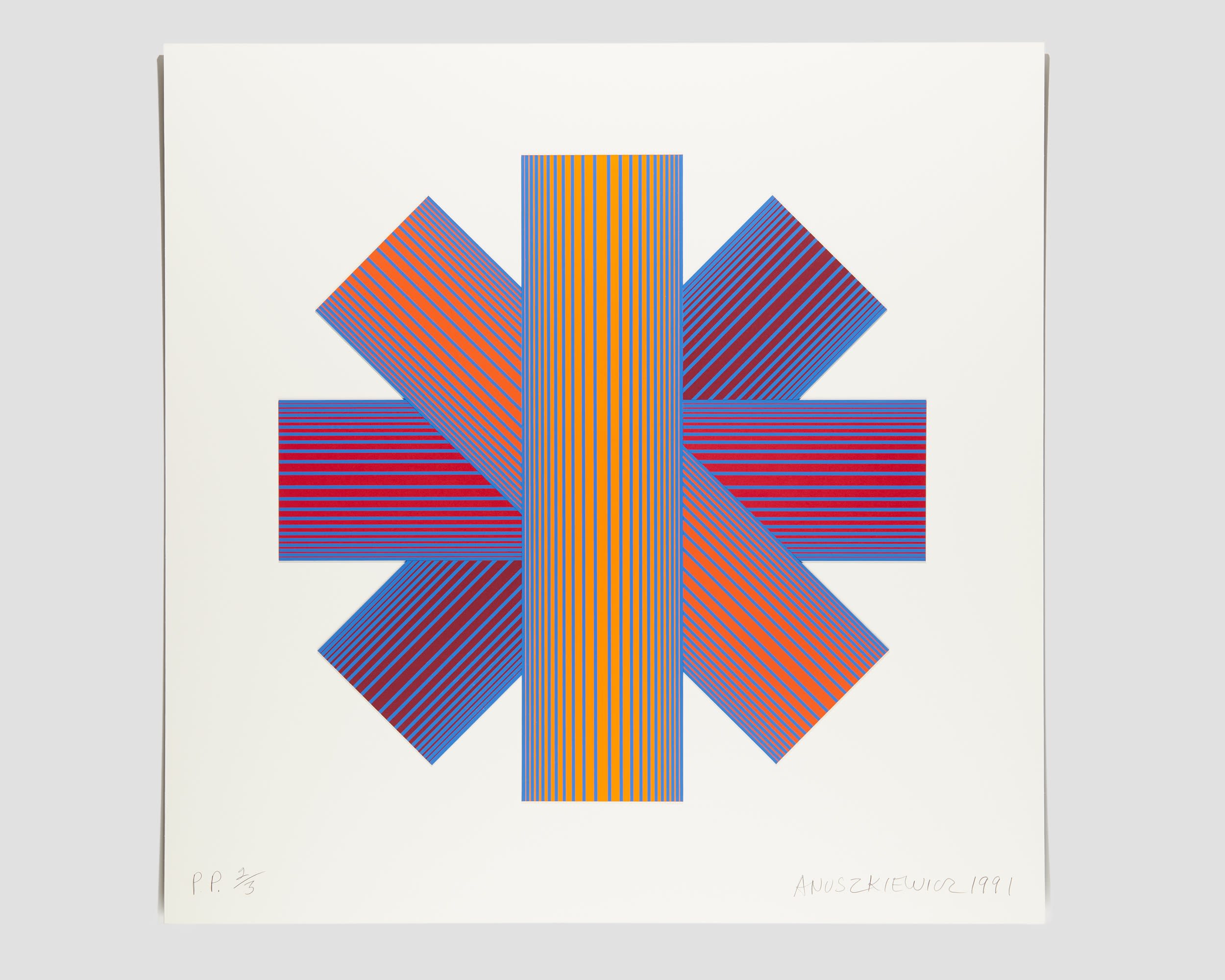 Richard Anuszkiewicz,
Blue Tinted Star
, 1991, Five-color silkscreen lithograph printed on 4-ply white museum board, 38 x 38 in