This show started with a question: how can we access the monumental in a gallery setting? When confronted with soaring Southwestern vistas, we can't help but try to encapsulate them: through the pinhole lens of a camera, a pebble in our pocket, or a scribble in a journal. We cradle these memory-laden objects with the same care that a land artist might shape their next monumental site. These are the objects, works on paper, footage, documentation and ephemera of things bigger than this room.

Bigger is a divided show. High above you on our catwalk, work by legendary artists like Robert Smithson, Charles Ross and Michelle Stuart are on display. These artworks offer intimate views of iconic and lesser-known land artworks. Some are ephemeral, others have endured across decades, and one—Charles Ross's Star Axis— is still taking shape.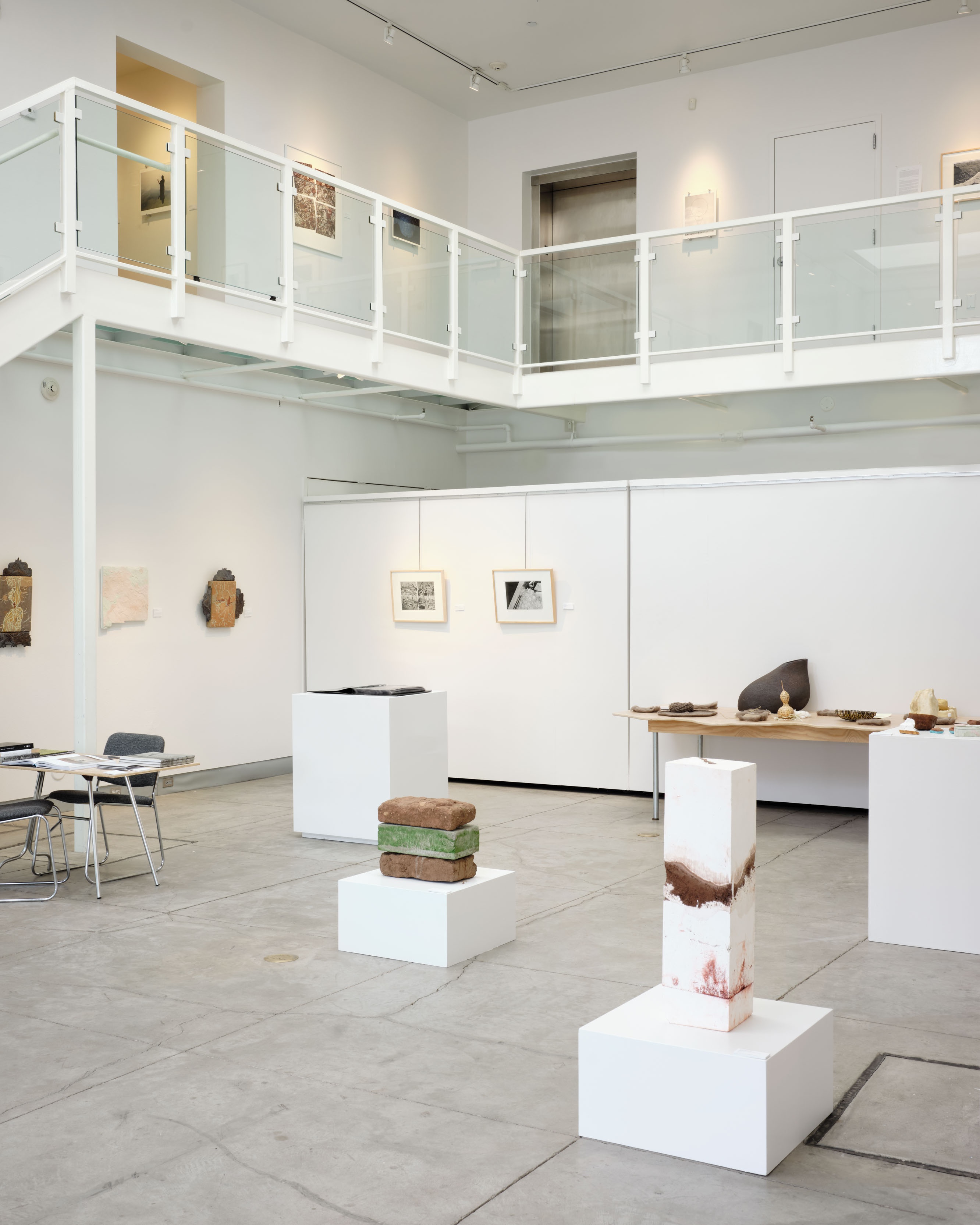 On the ground floor of our atrium, new paths spread out all around you. A consortium of artists, led by Mira Burack, forges a new interpretation of land art centered on rest, not might. Black and Native artists envision ways to honor and illuminate hidden histories of the Southwest, and plot out monuments that don't exist yet. Photographer Edward Ranney, who has documented Star Axis since 1973, and whose silver gelatins are remarkable for their gritty and intimate vantage points, bridges both zones through what he terms "a kind of archaeology in reverse."

I hope every person who encounters this exhibition will wonder whether these land artworks exist most vitally in our minds rather than in reality. Journeying to these remote sites may be impossible for most of us, so instead they stand as monuments to the ways we dream of what's to come, or remember what was there. Some may try to weigh the value of a waxed rock, courtesy of French artist Lucie Laflorentie, against other, more monumental things. Once it has landed in your memory, is there a difference?