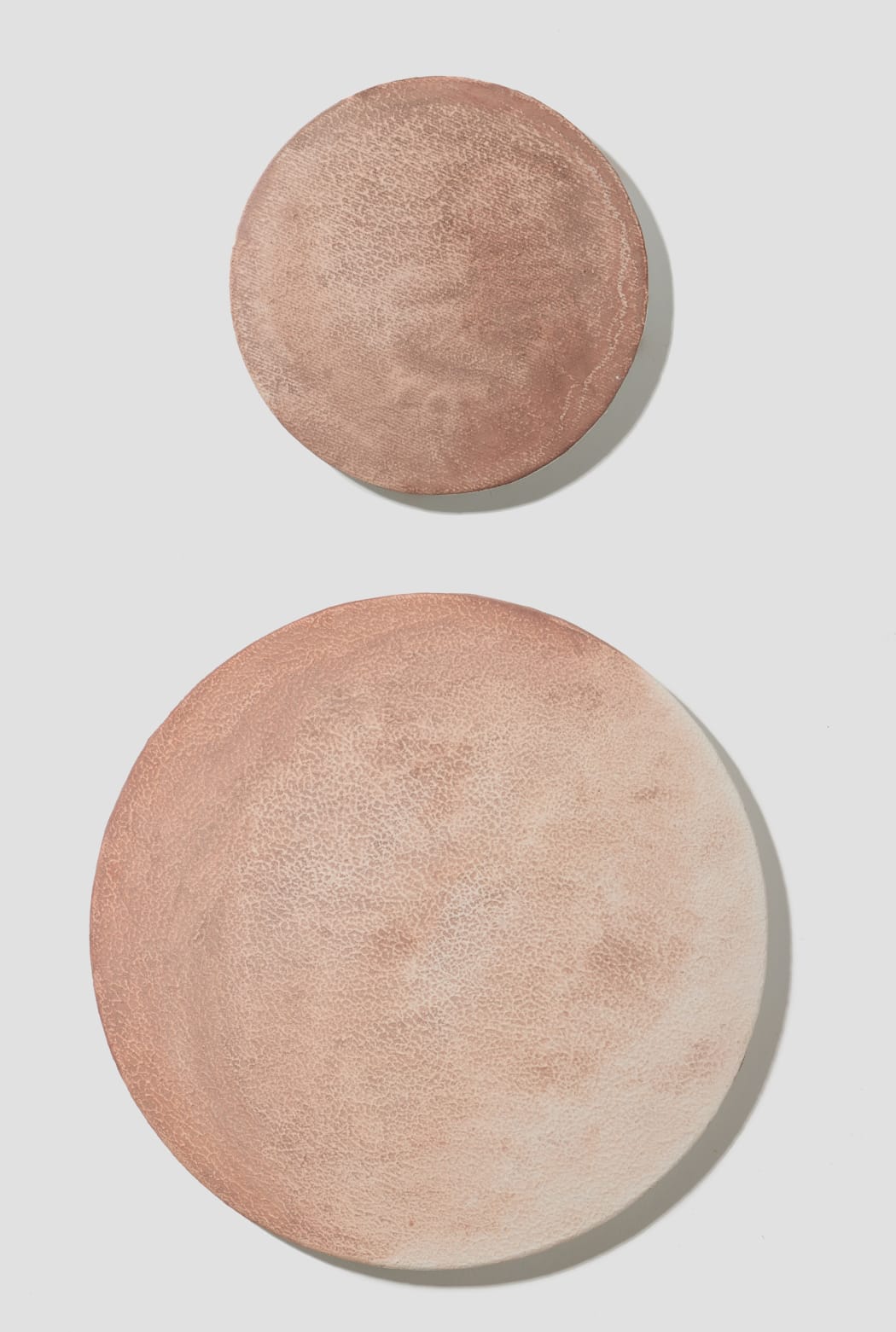 Stella Maria Baer is a painter and photographer from Santa Fe, who paints with earth pigments she makes from sand and dirt. In her work she explores desert mythologies, space cosmologies, human body topographies. The artist's work appears in Wild Pigment Project, a group exhibition that's on view at form & concept through early December.
The international show (and the project that inspired it) promotes ecological balance and regenerative economies through a passion for wild pigments, their places of origin, and their cultural histories. Read more words from the artist below.
Artist Statement
Gila Rock Moons is a set of two round paintings made from rocks and dirt collected from one hillside along a highway near the Gila Wilderness in southern New Mexico.
The pigments were collected in spring of 2021 while Stella was seven months pregnant. The two moons are a diptych whose faces hinge on the space left between them. The two moons are icons of the desert, Mother and Child, seeds from the past planted in new ground as they move toward birth.
Artist Bio
Stella Maria Baer is a painter and photographer from Santa Fe, New Mexico. Building up layers of earth and mineral pigments on cotton, linen, and wood, Stella's paintings are a cosmology of memory, tracing her own history of growing up in the desert as a child, while drawing from the colors of the land and sky at dawn and dusk, the times that fall between day and night.

For the past eight years Stella has worked on a series of paintings of moons and planets and portraits of women riding horses through the desert into future eras. Her paintings are in memory of the dirt and rock that surrounded her while camping with her mother as a child in desert canyons.
The surfaces of her moon paintings are built up slowly, layer by layer, and recall dry riverbeds, lunar landscapes, and the skins of fruit. Memory is held sacred as Stella's mother has slowly lost her memories to Alzheimer's the past eight years. These years of memory loss have coincided not only with this body of work but also with Stella becoming a mother.
Her work moves in circles around the places and materials of origin we return to as we remember where and who we come from. Stella's paintings made from earth and mineral pigments are born from a desire to return to Mother Earth and the colors of her body, and to remember the worlds her mother created and transfigure their dusts into seeds.
Stella studied Religion and Art at Yale Divinity School and Philosophy at Dartmouth College. Stella's paintings and photographs have been featured by The New York Times, The Boston Globe, Time Magazine, Scientific American, Architectural Digest, Sunset Magazine, Westword, and ArtNews. Her paintings and photographs are in public and private collections all over the world.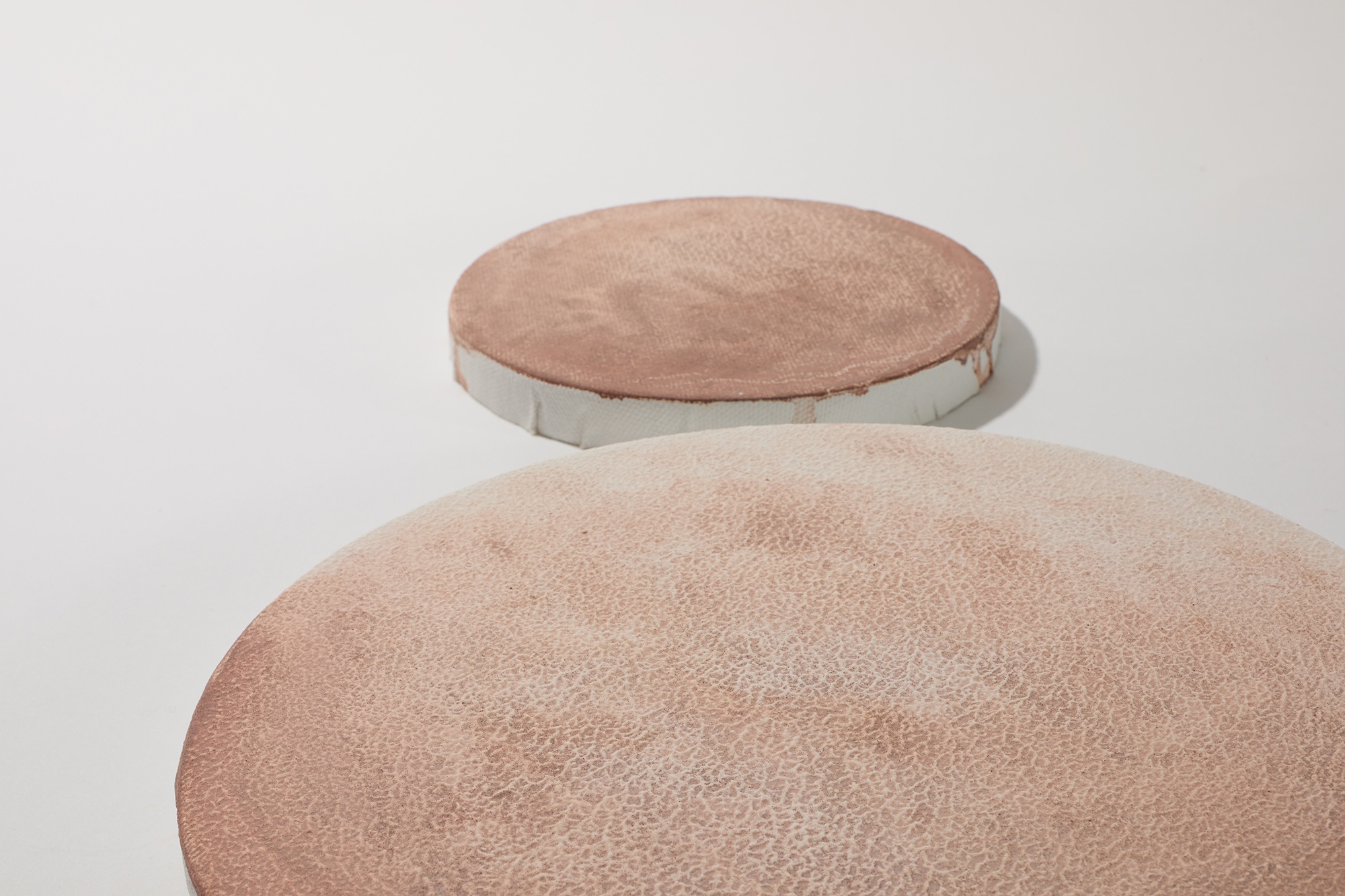 Stella Maria Baer, Gila Rock Moon (1) & Gila Rock Moon (2) (detail), 2022, New Mexico earth and mineral pigments on cotton, varied dimensions.