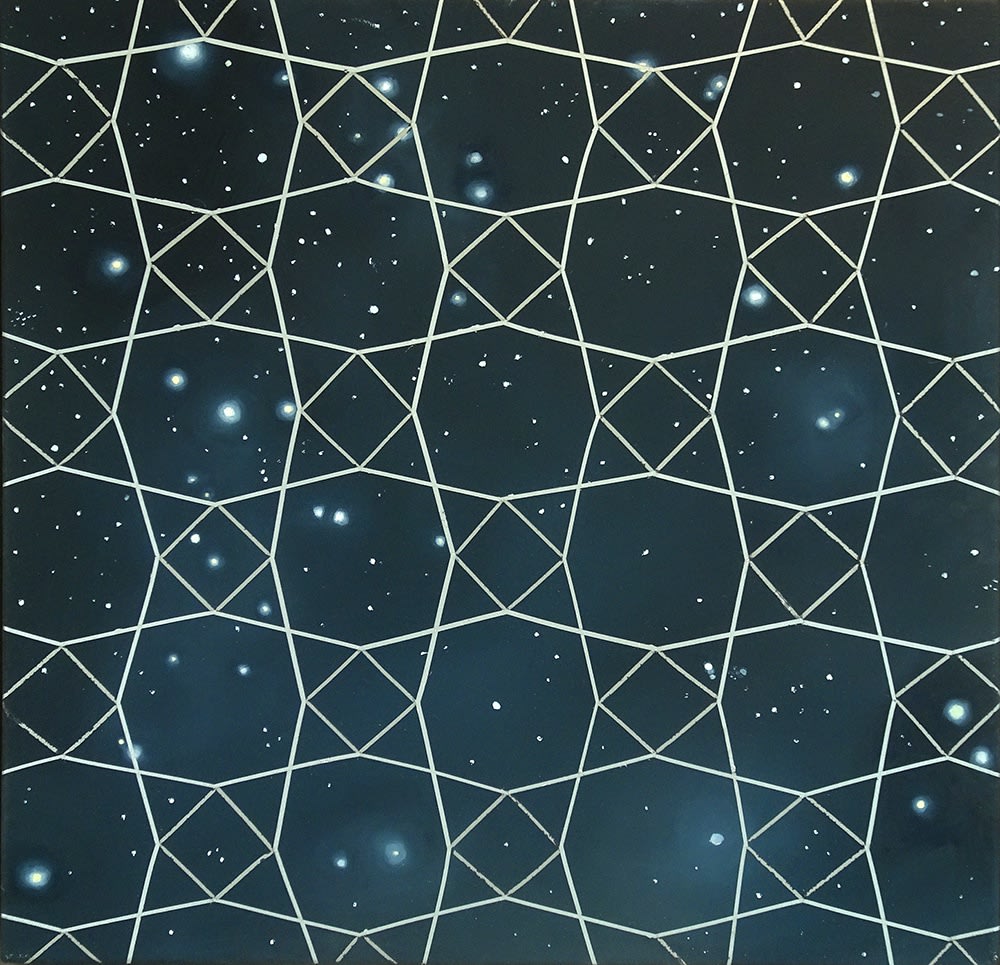 Santa Fe artist Matthew Mullins presented his solo exhibition The Sun in Our Bones from September 28th to November 17th 2018. Mullins's work is inspired by the intrinsic links between humans and the natural world. He has a lot of ground to cover, which is why we've dedicated our entire ground floor to showcase his paintings, photographs, and sculptures.
We visited Matthew's studio to talk about his process and inspiration for his show. "I want people to look beyond what's right in front of us," says Mullins. "And make them aware of our own cosmic origins." Check out the video above to learn more about his artistic practice.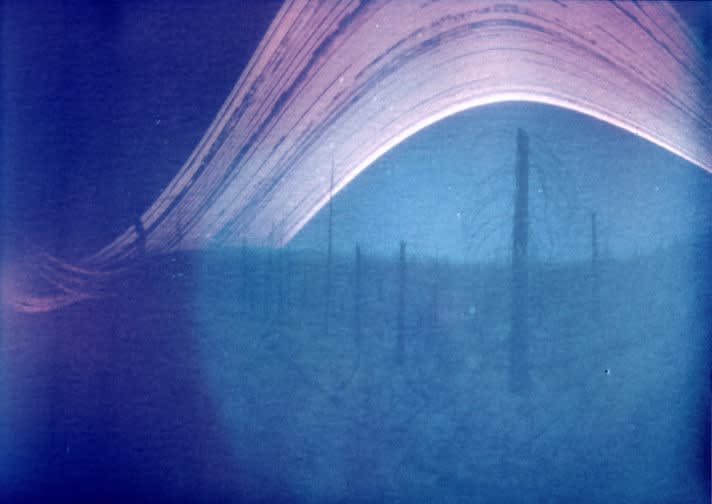 Mullins also gave Megan Bennett of the Albuquerque Journal a tour of his studio. Here's an excerpt:
Mullins thinks of the patterns as a representation of the human experience of being out there nature. "If you're in one of these places or in nature just staring off into the trees, I feel the mind kind of wanders a little bit," he said. "Like you're looking at the landscape, but other thoughts come in. You lose it, and then you see the landscape.
"So I like the representational qualities with the landscape, as well as the abstract patterns. The brain can go from experiencing the depth and light of the landscape to the flatness and rhythm of the abstraction. The brain toddles back and forth, and it creates a more dynamic experience that's kind of uncontrollable."
Mullins was also the subject of Emily Van Cleve's article in the Santa Fe Arts Journal. Check out this quote:
An award-winning professional artist who moved to Santa Fe in 2011, Mullins has been working on the pieces in "The Sun in our Bodies" for the past two years.
"My work draws upon my fascination with visual perception and the forces of nature," he says. "By integrating human-made constructs with natural environments, I'm composing a relationship that is often deconstructed or forgotten in today's society.
The Santa Fe Reporter brought Mullins in for their 3 Questions Column. Here's what he had to say about The Sun in Our Bone's overarching theme:
The theme is trying to make art that can connect the viewer with nature and the cosmos. A lot of pieces in the show are about how the materials in our own body are made of the stars, and how the elements that give us life and the ability to have consciousness come from the stars. I'm really trying to drive that point home. The title of the show, The Sun in Our Bones, comes from a poem by poem by Nayyirah Waheed, and really conveys what I'm trying to do with art.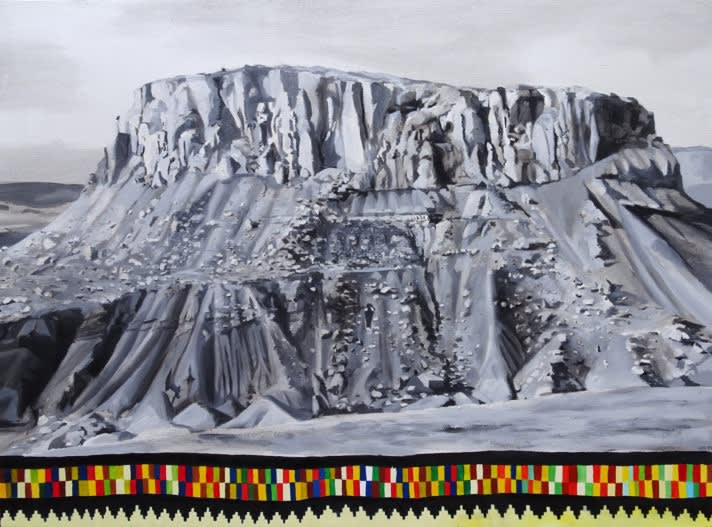 The Sun in Our Bones opens September 28th at 5 PM and runs through November 17th. Mullins will conduct an Artist Talk on the 20th of October.