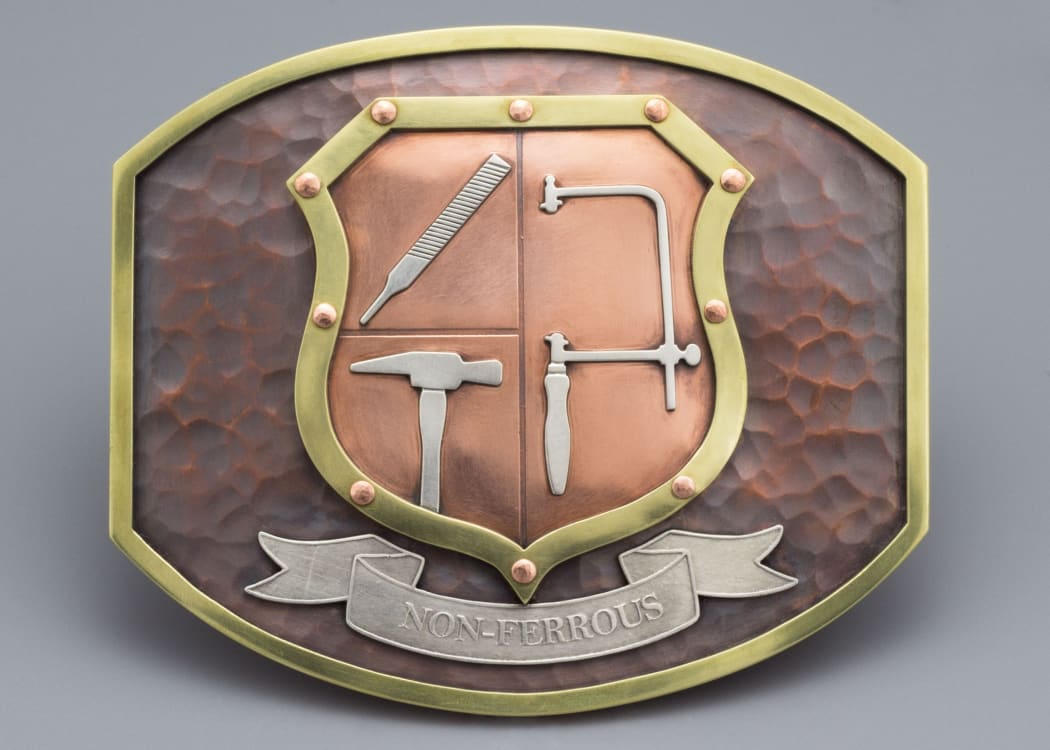 William Vanaria describes the process behind his copper-and-brass artwork Non Ferrous Belt Buckle, which is featured in our Belt Buckle Expo exhibition and won third place in this year's World Championship Belt Buckle Competition. Vanaria is based in Waltham, Massachusetts. He works as a metals teacher and professor for various institutions as well as a silversmith, polishing specialist and jeweler for several companies and artists. Process images and words from Vanaria: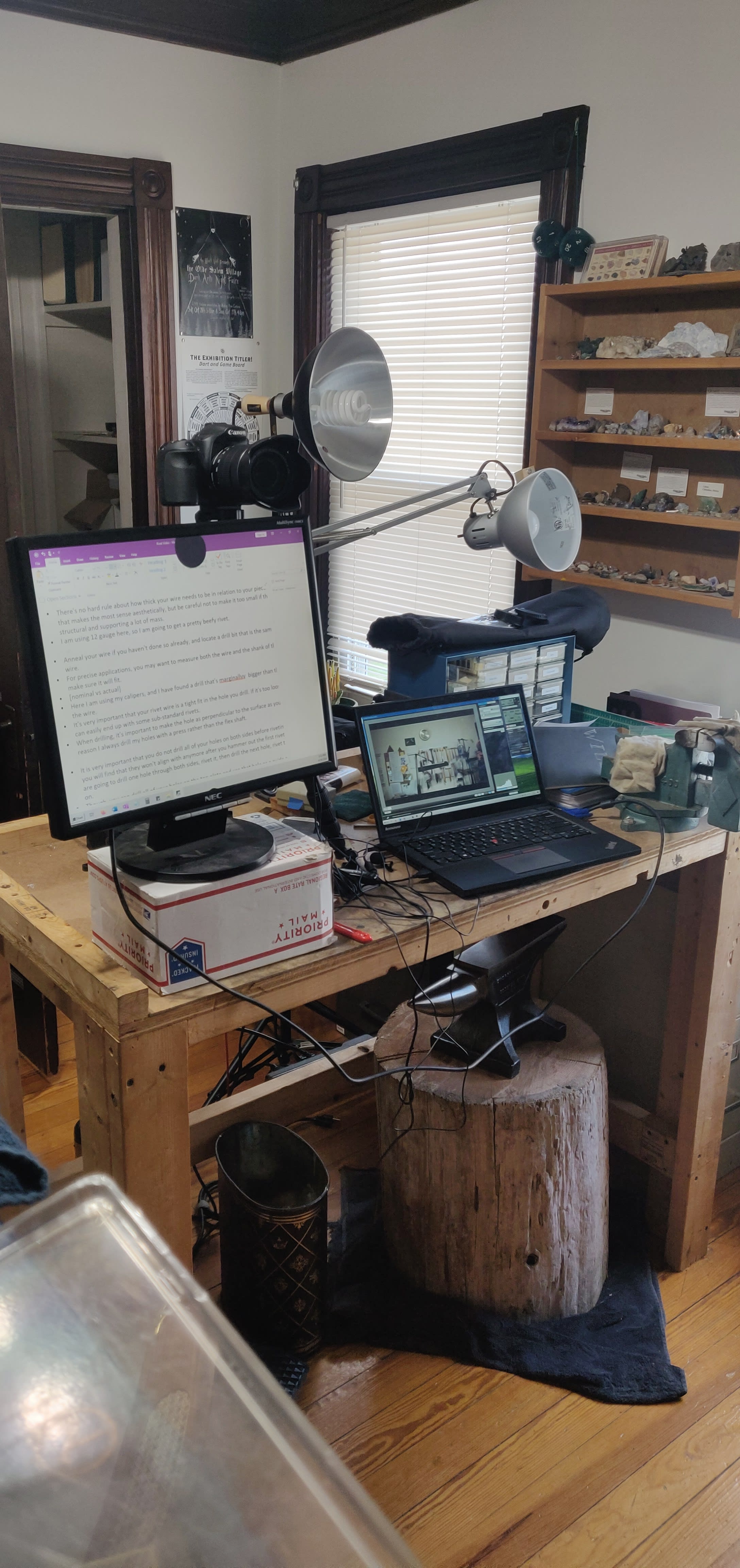 Setting the scene: Vanaria's studio in Waltham, Massachusetts.
The design for my belt buckle originally came from a project I had planned to assign students of a college-level course I ultimately did not get to teach this year. Students were to design and create a "crest" out of metal that related to something important to them. This project was intended to get students thinking about iconography, symbolism, and how to plan out complex fabrication projects. Along the way, they would further develop techniques such as sweat soldering, riveting, and piercing.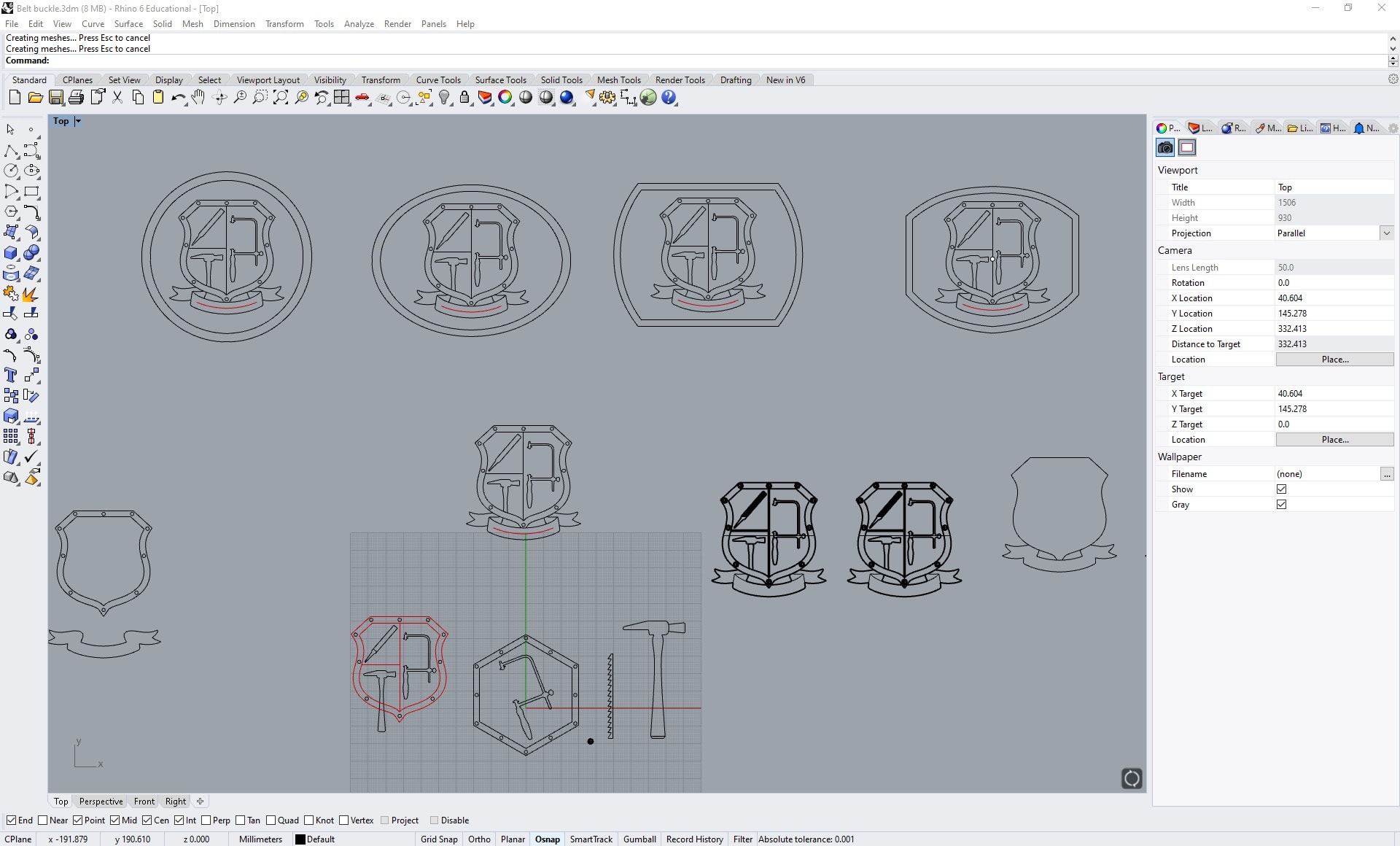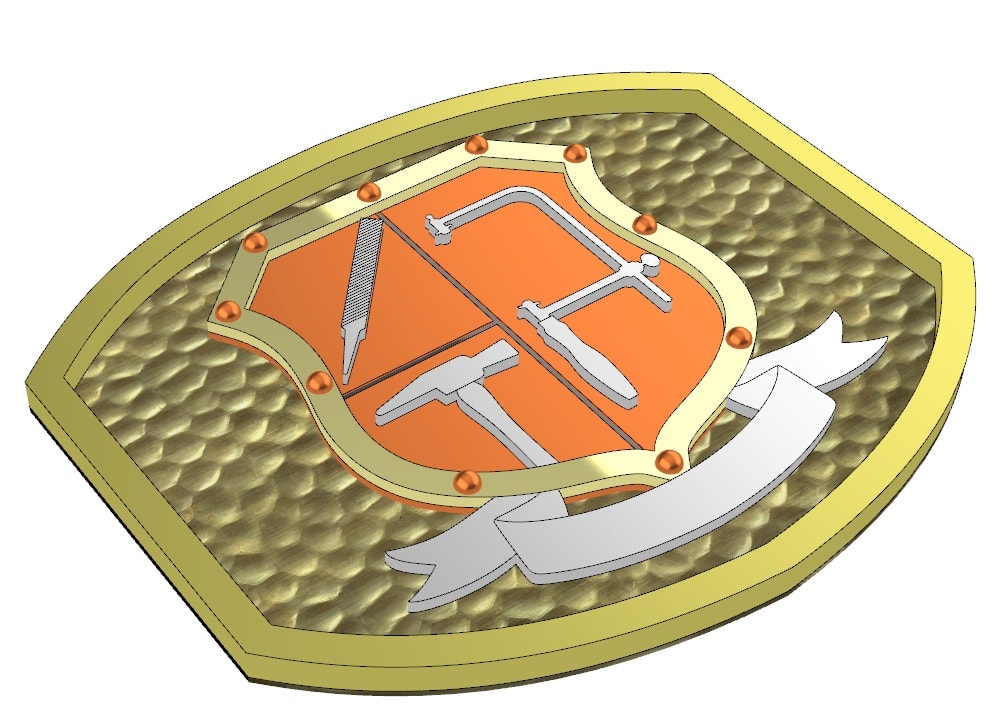 The process begins with renderings using CAD (computer-aided design) software.

When I was writing the project handout, I needed an example that would convey the tone and complexity expected of this assignment. So, I designed a crest in CAD (computer-aided design) based off something I was passionate about. The layout of the crest is an amalgamation of traditional of family crest elements with iconic silhouettes of hand tools that are signifiers of this field (as well as the ones used to fabricate this object).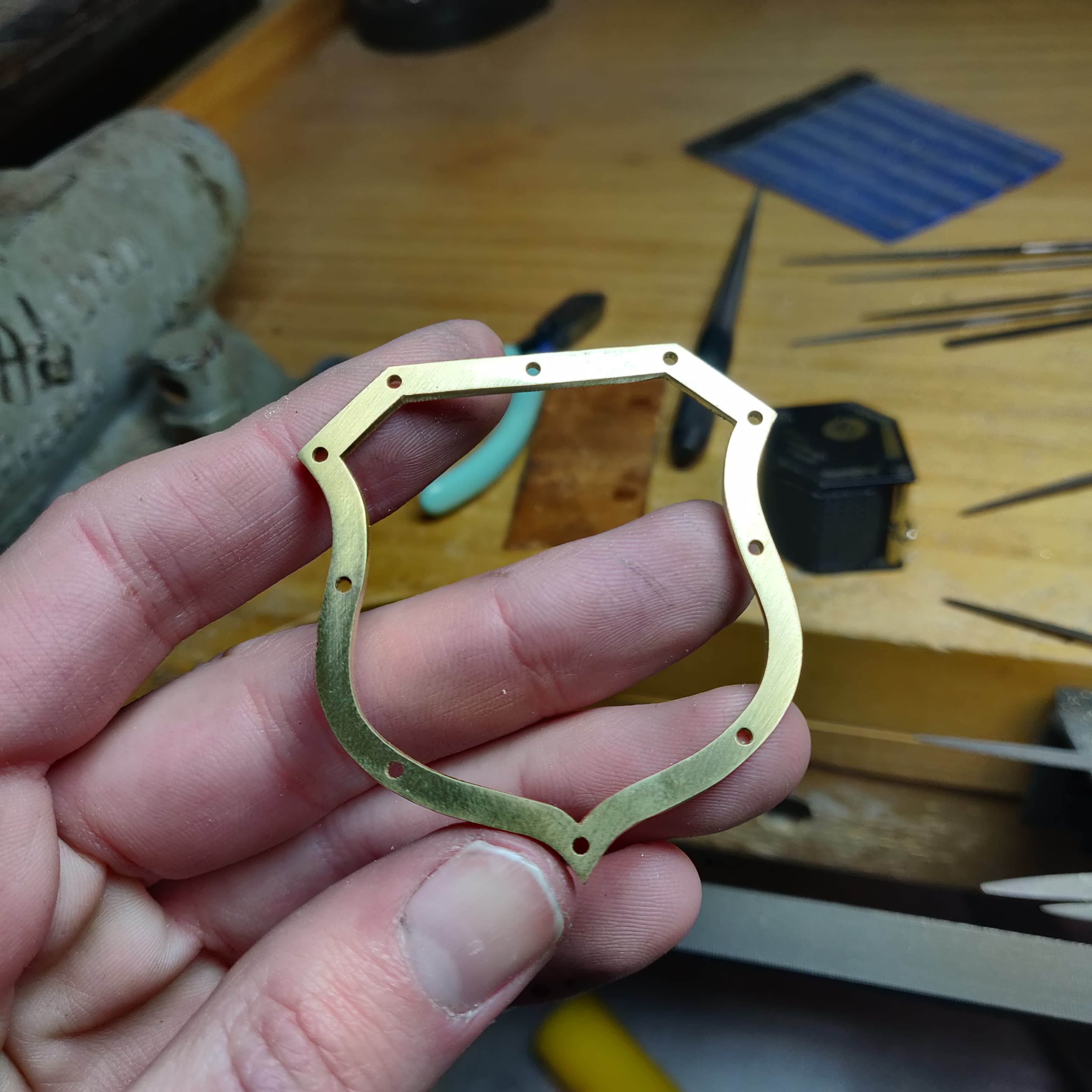 Vanaria maps out and produces each component, from a crest to tiny tools.

When I learned about the World Championship Belt Buckle Competition, I had several designs in mind-but they were mainly decorative objects consisting of mokume, Damascus steel, and a hexagonal motif. None of them felt right, so one night when I was going through my sketchbook I found this design and realized what bothered me about every other design I had come up with: they all lacked a personal connection and existed as beautiful yet extraneous objects.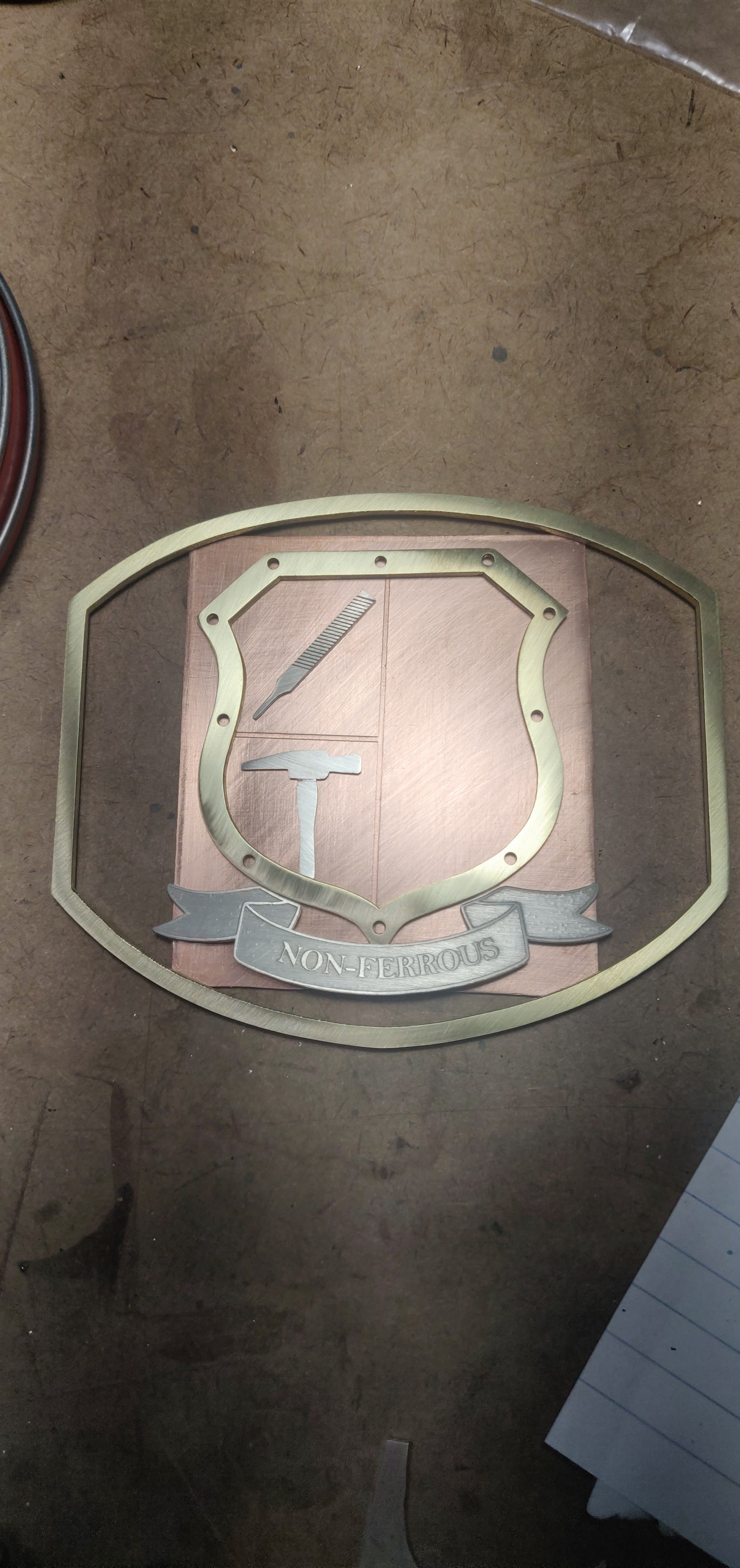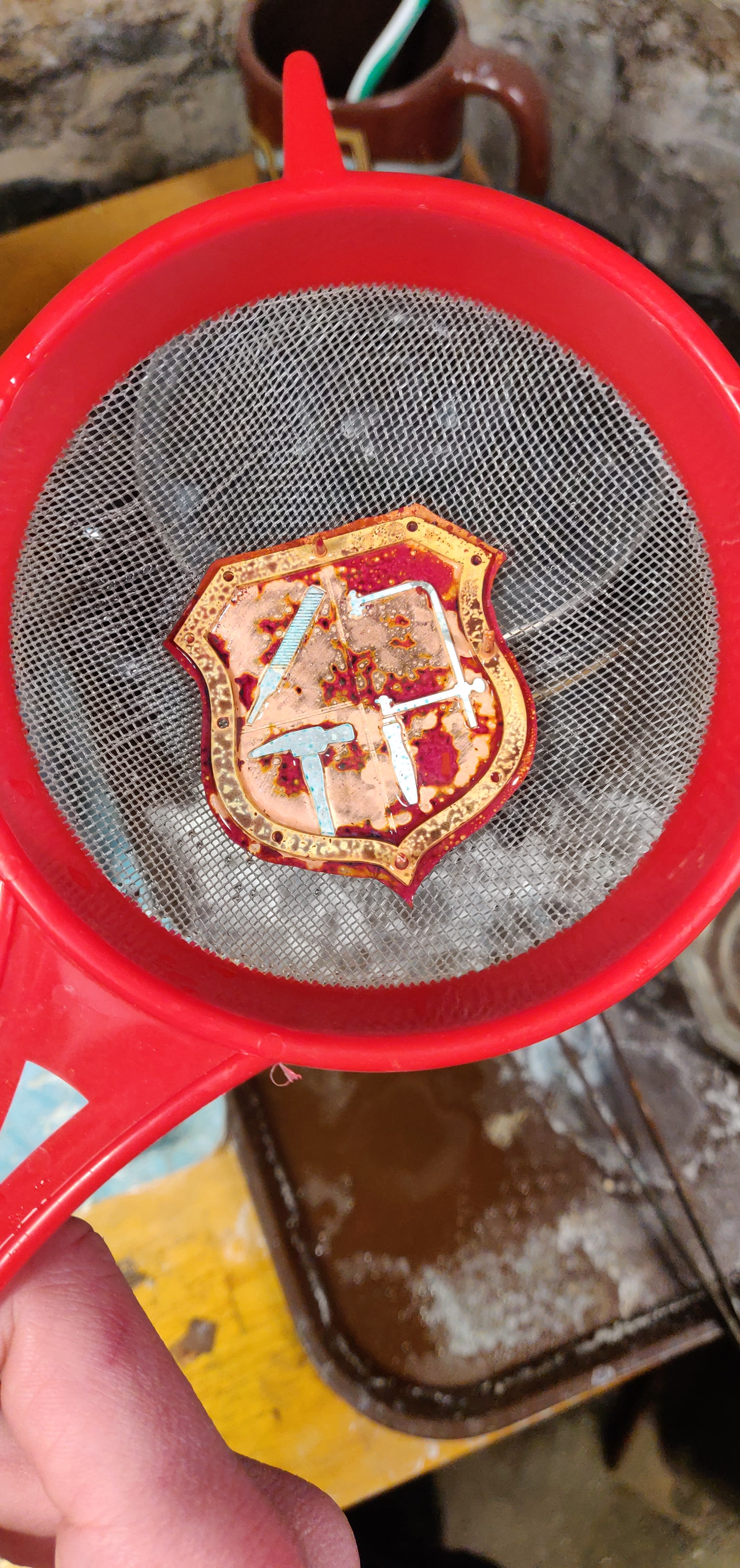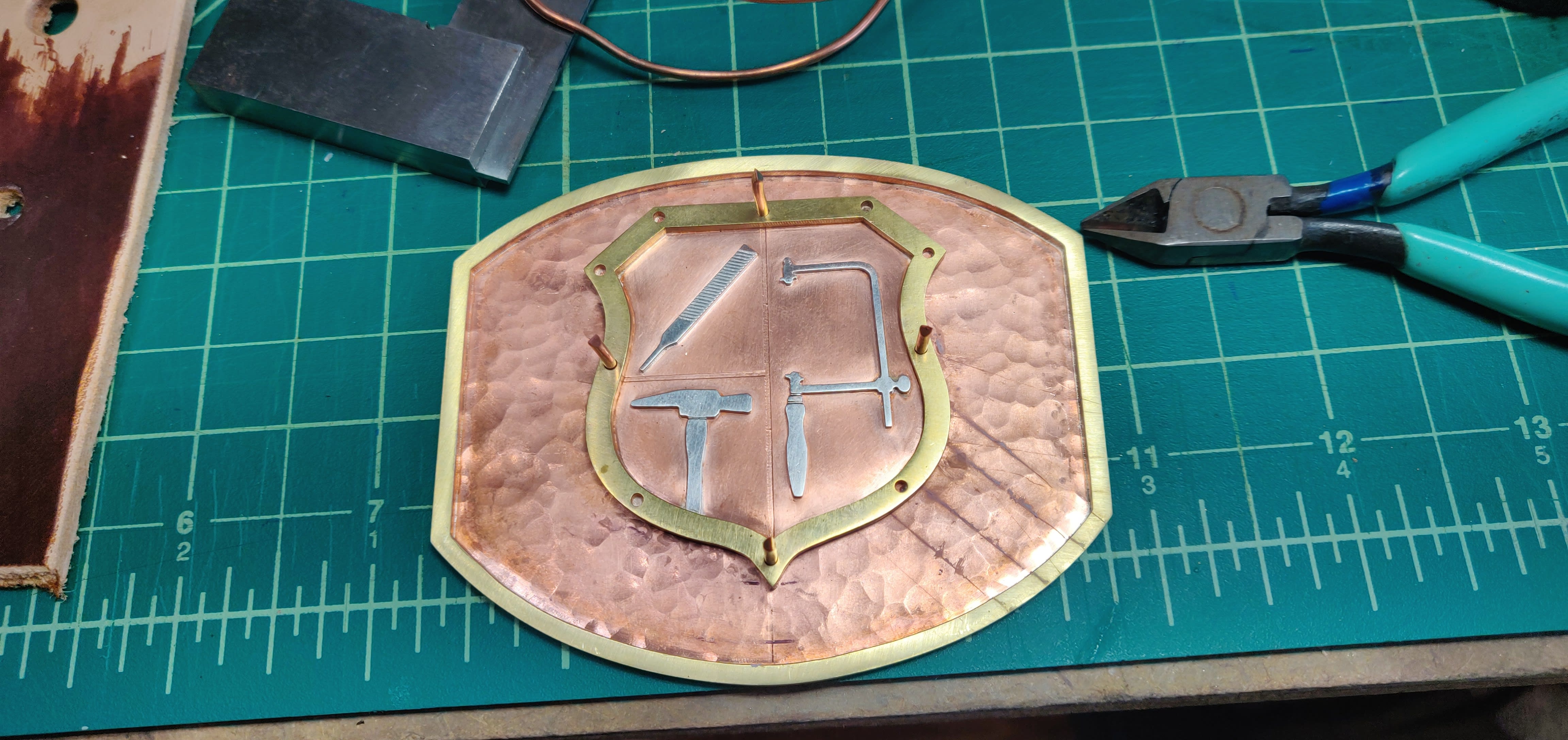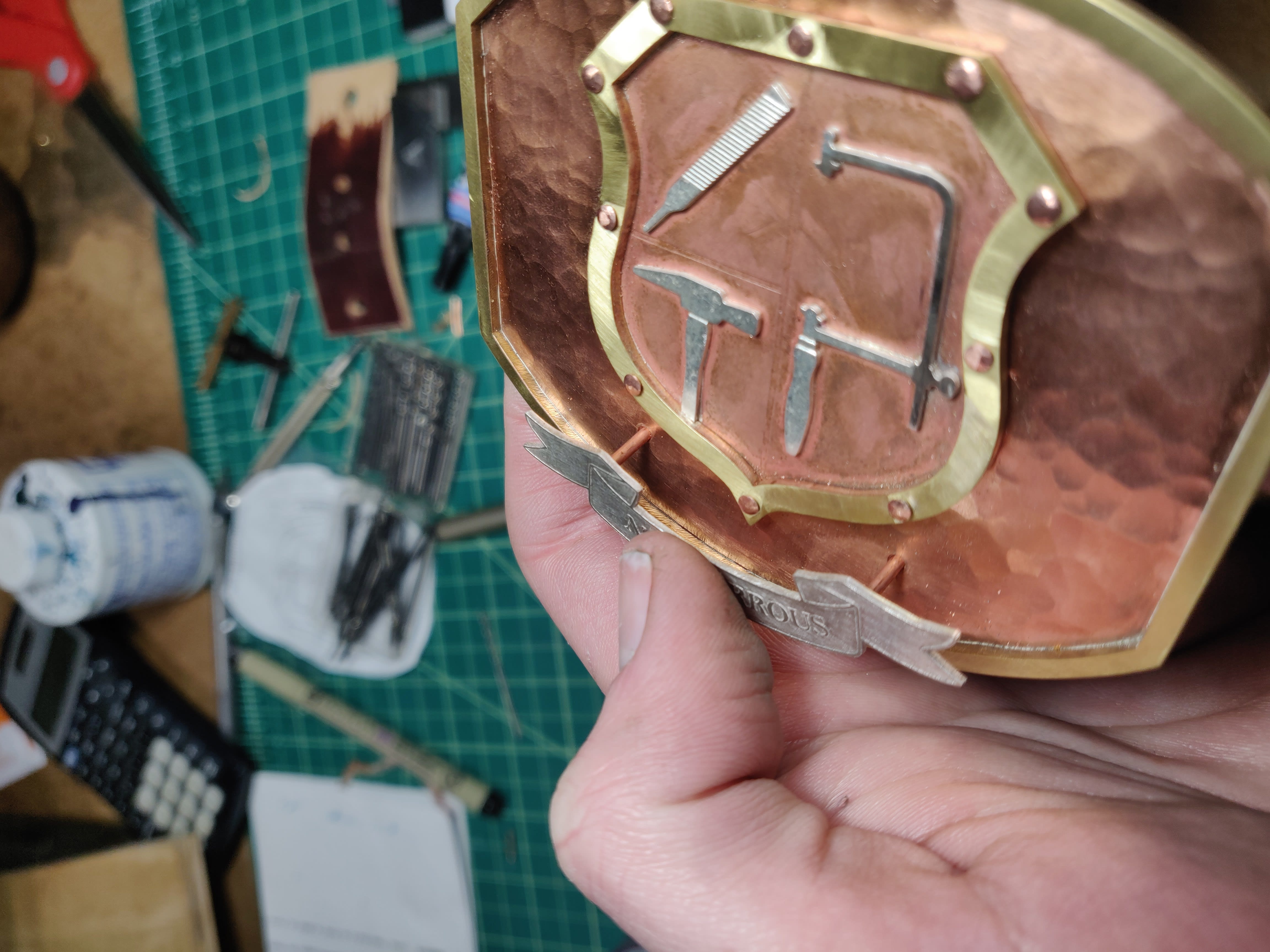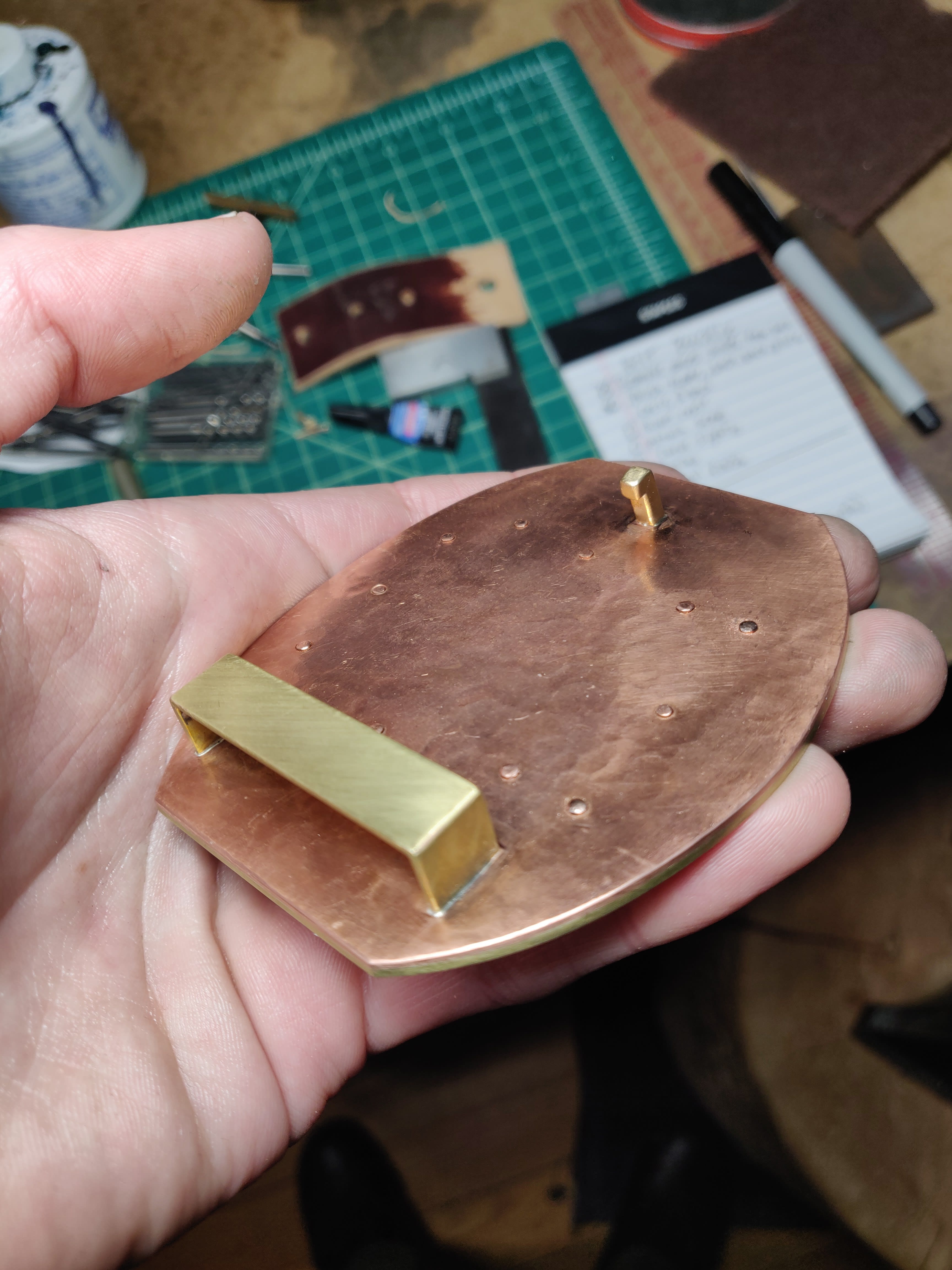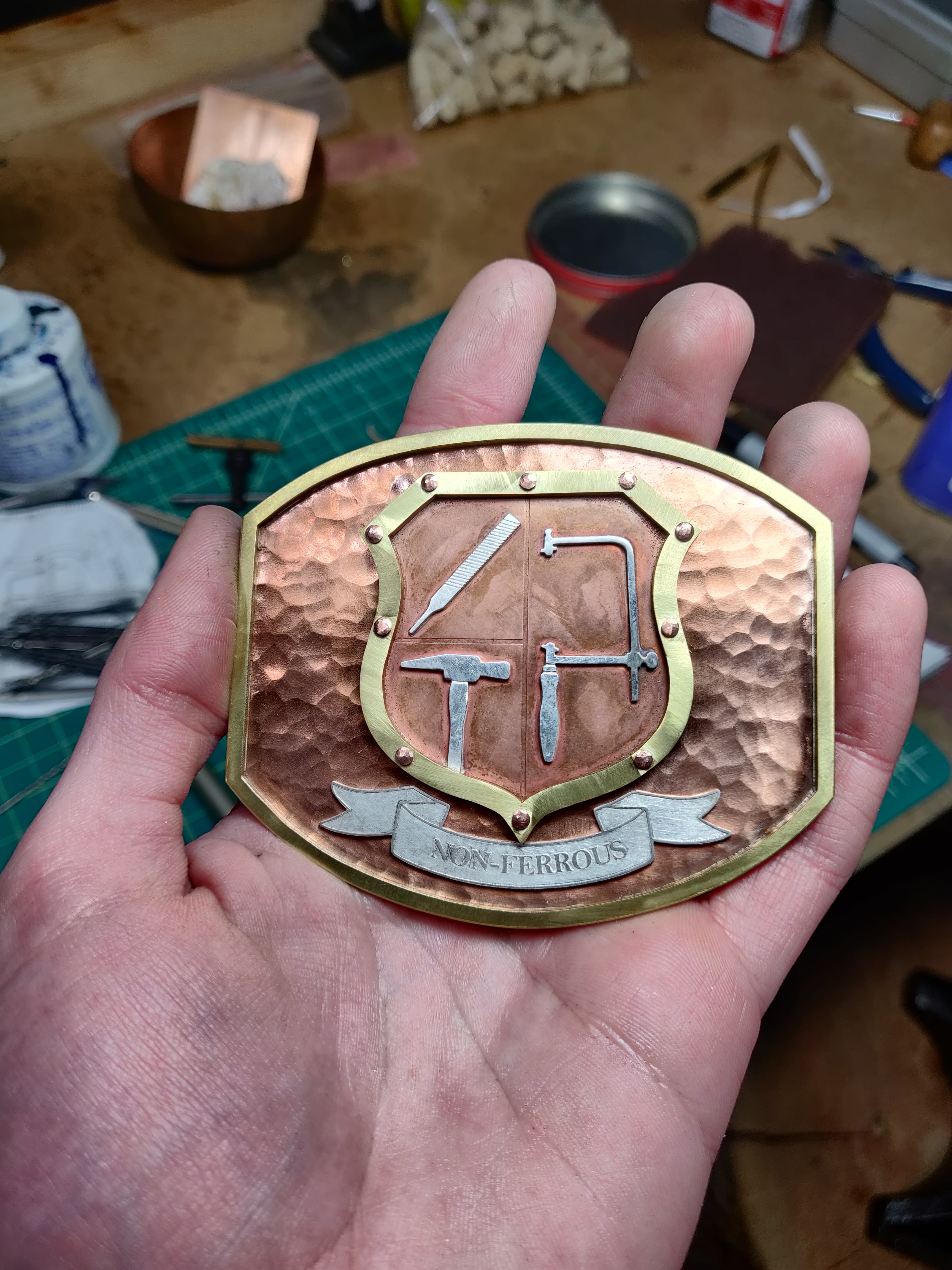 With all of the components arranged, Vanaria utilizes techniques including sweat soldering, riveting, and piercing to complete the buckle.
So, I went back to my original CAD drawings and further developed them to make sense in a belt buckle format. It just felt right, and it was the kind of fabrication work I enjoy doing the most so I went for it. Ultimately, I am glad I went with this design. I strongly believe that self-expression is important, and that this medium is one of the oldest and most effective ways to tap into that intrinsic desire-and in a somewhat circular sense, this piece is a wearable expression of how much I value this medium.
View the Belt Buckle Expo exhibition.
Related Post: read an interview with project founder Bryan Petersen.