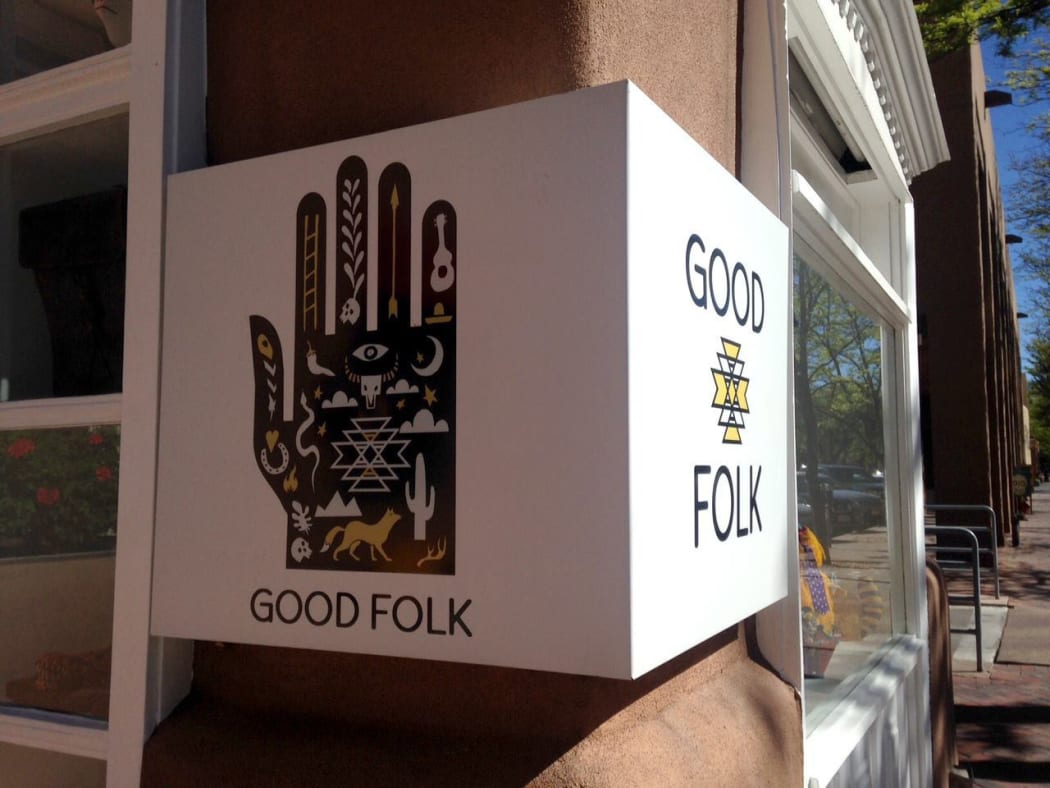 form & concept is proud to spotlight Santa Fe's beloved Good Folk gallery for our new Partners in Art program. Owned and operated by artists Thais Mather and Todd Ryan White, Good Folk is a premiere destination within the Santa Fe arts community, and is dedicated to work by folk artists from Northern New Mexico and Oaxaca, Mexico.
Good Folk was founded by Davis Mather, Thais's dad, in 1976 as the Davis Mather Folk Art Gallery. After Thais and Todd took the reins in 2016, they revamped the 250-square-foot space and rebranded as Good Folk. The gallery remains one of the most illustrious collections of contemporary and historic folk artists in the Southwest and beyond.
Partners in Art is designed to support arts organizations in the midst of this crisis. As part of the program, Good Folk is offering a series of sculptures by Paul Lutonsky and Moises Jimenez through form & concept's platforms. All proceeds go to Good Folk, so please consider acquiring a piece if you're able. Read on for three questions with Thais and Todd of Good Folk.
Paul Lutonsky, Snowy Owl, acrylic on pine
HOW DO YOU DESCRIBE GOOD FOLK IN CONVERSATION?
Todd: Good Folk is the longest-running folk art gallery in Santa Fe, New Mexico, that focuses on New Mexican and Mexican folk art. Our focus is on wood carving primarily, and animals specifically.
Thais: It's really about creating careers for folk artists, and keeping folkways alive. The work we show is in no way mass-produced. The octopus by Moises Jimenez that's in this feature took hours and hours of work. The prices are so affordable for the incredible labor and skill that goes into it.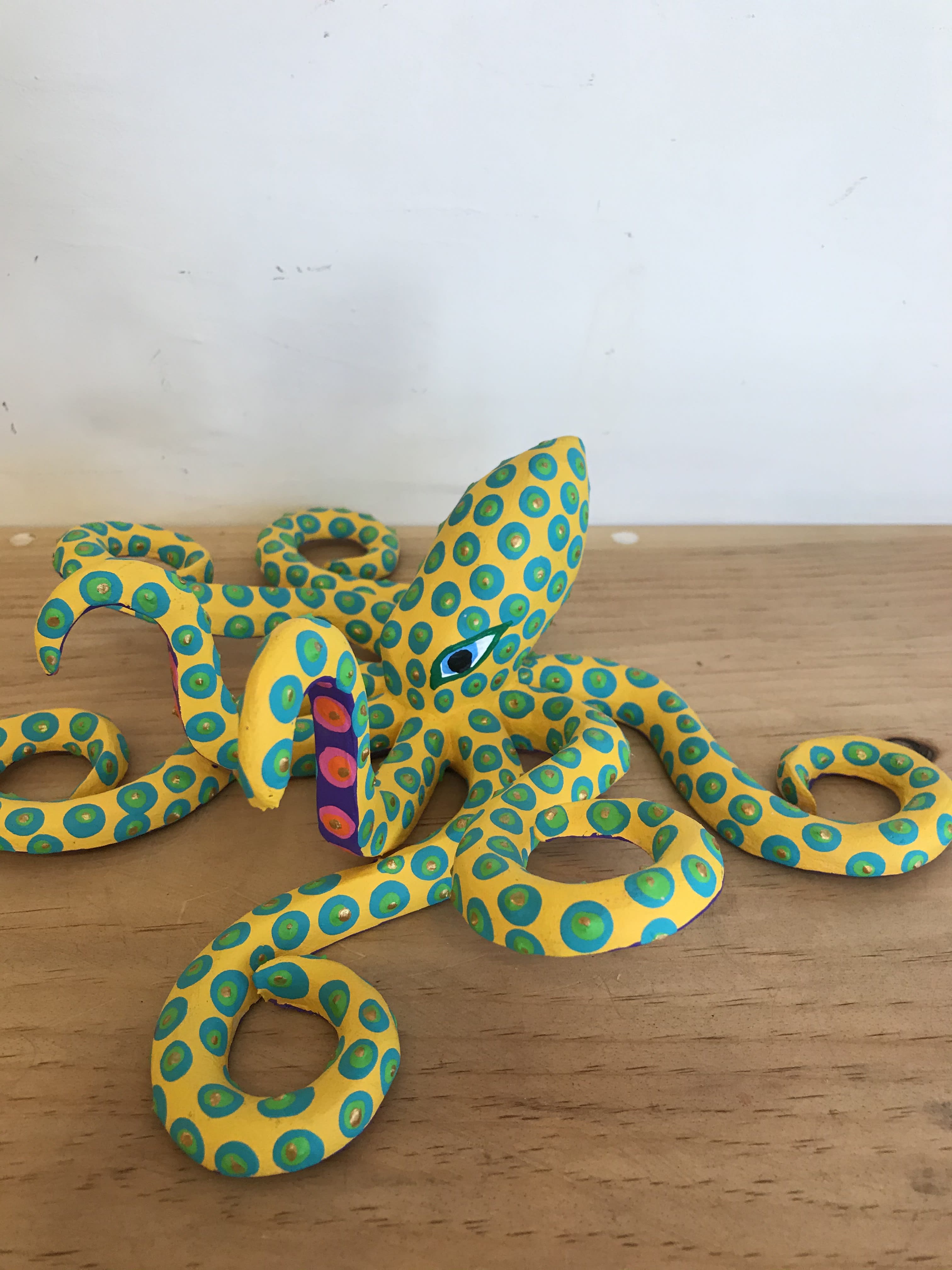 Moises Jimenez, Yellow Octopus, acrylic & carved copal wood
Todd: It's actually an inverse relationship, the more well-made it is, the harder it is to understand how it was made. The rougher work is sometimes easier to connect with, which we love.
Thais: That's the great thing about folk art, it's just so inclusive in so many different ways. I have a favorite story of the gallery. A family was taking their daughter from gallery to gallery. They took her into our gallery and she said, "This isn't a gallery!" She saw it as something different. You can have more open conversations here, because it's very inclusive material.
Paul Lutonsky, Barn Owl, acrylic on pine
TELL US A BIT MORE ABOUT THAT INCLUSIVITY, AND HOW IT CAN BRING PEOPLE INTO THE UNIVERSE OF ART.
Todd: So many people who collect from our gallery, they don't imagine themselves as being art collectors until they experience the gallery. Because our price points are so affordable, it allows anybody to collect artwork. It's a less exclusive experience.
Thais: Another thing I will say about that inclusivity is that we have always historically paid and bought all of the artwork outright. Some of our artists, we really do contribute significantly to their livelihood. We support artists outright, and when someone comes in as a client, we work directly with them. We make it work, regardless of what a collector's financial situation is.
Moises Jimenez, Small White Octopus, acrylic & carved copal wood
WHAT'S ANOTHER ELEMENT OF THE GALLERY THAT YOU'RE PARTICULARLY PROUD OF?
Todd: It's a place where people can affordably buy work that is also featured at major museums. We have pieces that are collected by and featured at the International Folk Art Museum.
Thais: There are works from the gallery in the Smithsonian! And our prices are really wide-ranging. I'd say the prices generally go from $10 to $500, though we do have some historic pieces from my folks that run from $10,000 to $100,000.
Explore Good Folk's artworks in Partners in Art.