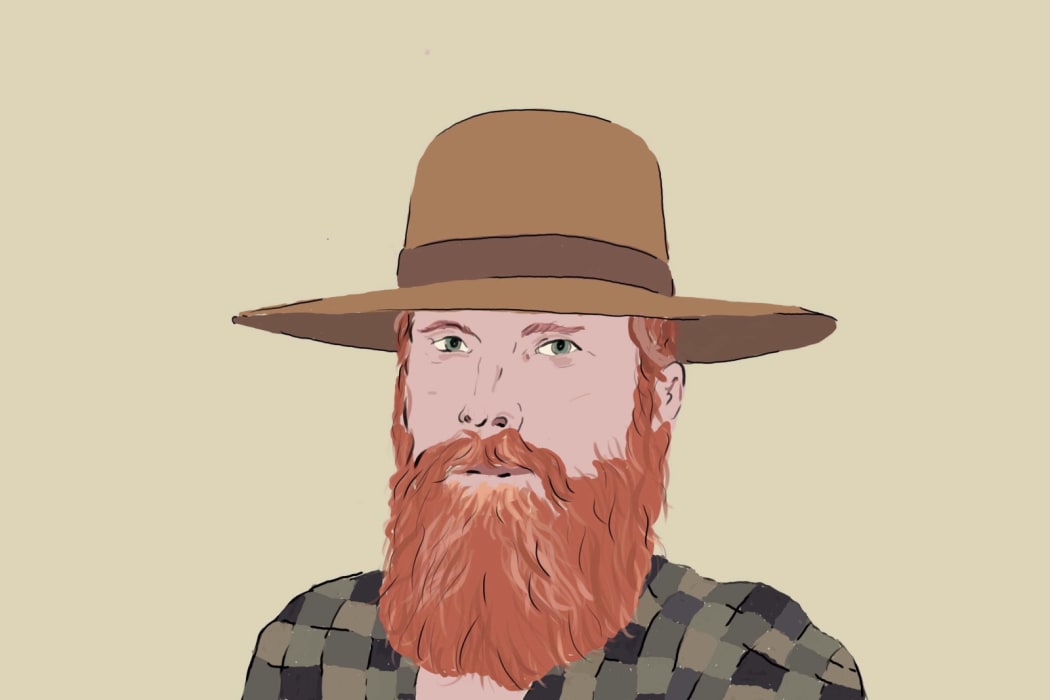 form & concept Exhibitions Coordinator Brad Hart talks litho voodoo, hats and history in this staff interview. Brad has worked at our sister gallery Zane Bennett throughout its 15-year history, and has spearheaded some wildly ambitious installations for form & concept. He's also a master printmaker and may possess a time machine. Read on for a preview of his interview, and access the rest on the Zane Bennett website.
TELL US ABOUT YOUR BACKGROUND IN PRINTMAKING. WHAT MADE YOU DECIDE TO PURSUE IT?
I signed up for intaglio as an elective when I was working on a BFA in drawing. If you have the slightest compulsive tendencies, printmaking is your sport. I was hooked and finished up with a MFA in printmaking. I love the unique mark making that can be achieved with the various print techniques and the ability to create multiples.
YOU'VE WORKED WITH SANDY ZANE SINCE BEFORE THE INCEPTION OF ZANE BENNETT CONTEMPORARY ART AND FORM & CONCEPT GALLERY. HOW HAVE YOU SEEN THE ART SCENE IN SANTA FE CHANGE OVER THE YEARS, AND HOW HAVE THE GALLERIES REFLECTED THAT EVOLUTION?
The biggest change I've seen is a much larger embrace of more contemporary, less traditional work. We originally opened on Canyon Road and very few galleries had any nonrepresentational work. Any artist that pitched work to those other galleries that couldn't at least be vaguely confused as a landscape was told to come talk to us. It's great to see much broader acceptance of new media and less traditional art forms now. Zane Bennett has held pretty steadfast to the work we represent and we're known for and sought out for that work. form & concept has filled a niche by embracing underrepresented art forms. It's a great combination of emerging, established, and contemporary masters. Santa Fe will still always hold the corner on the howling coyote market, though.
WHAT EXHIBITION WAS THE MOST FUN TO INSTALL?
The Flying Blue Buffalo [installation by Armond Lara]. The perpetual squawking lift was annoying but the entire staff was involved in making the buffalo fly. It was a visually stunning display despite the headaches and great to be able to make Armond's vision a reality.