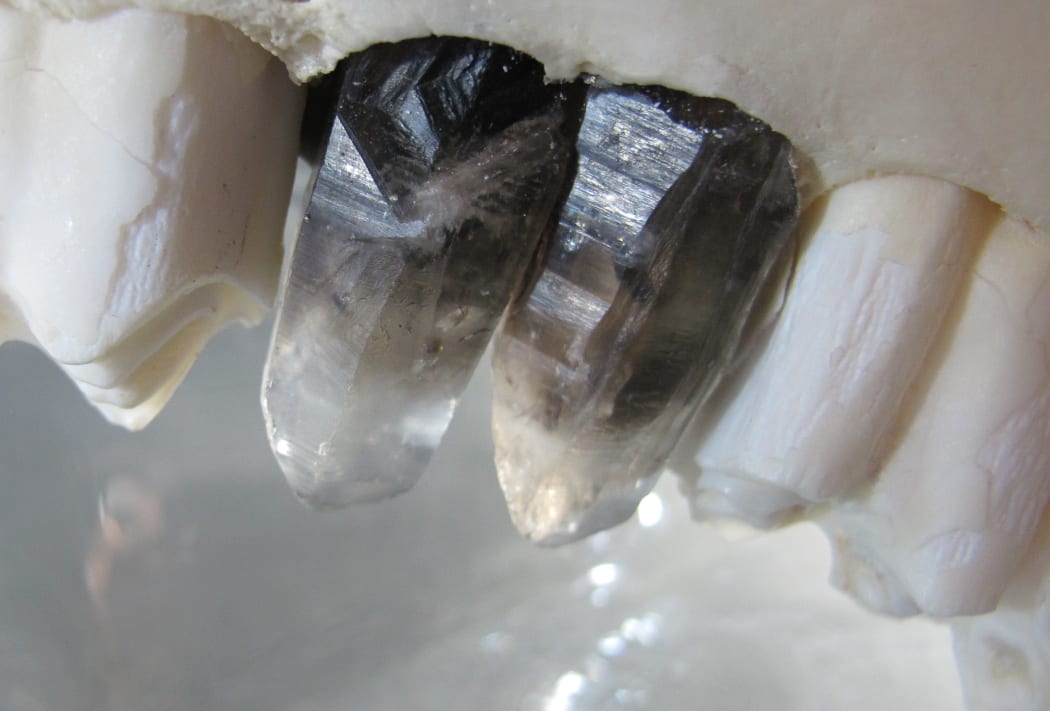 Debra Baxter is one of those people who threw herself into a project at the start of the nationwide lockdowns caused by the Covid-19 pandemic this spring. Inspired by The Jealous Curator's #30DayArtQuaratine challenge on Instagram, she entered something of a hyperproductive fugue state. Scrounging every corner of her studio for materials, Baxter diligently completed one new sculpture each day and posted it on her Instagram.
"It gave me a really clear focus—even in the fear of the pandemic—to accomplish something every day," says Baxter. "People on Instagram were cheering me on. It was really uplifting and inspiring for the viewers."
By the end of the month she had amassed a host of new followers on the social network. The moral support came at an opportune moment in Baxter's career. She's working with fellow sculptor Dawn Cerny to curate a major group exhibition for form & concept, which will coincide with a solo show of new works by Baxter in fall 2021. #30DayArtQuaratine jumpstarted Baxter's creative process for both exhibitions.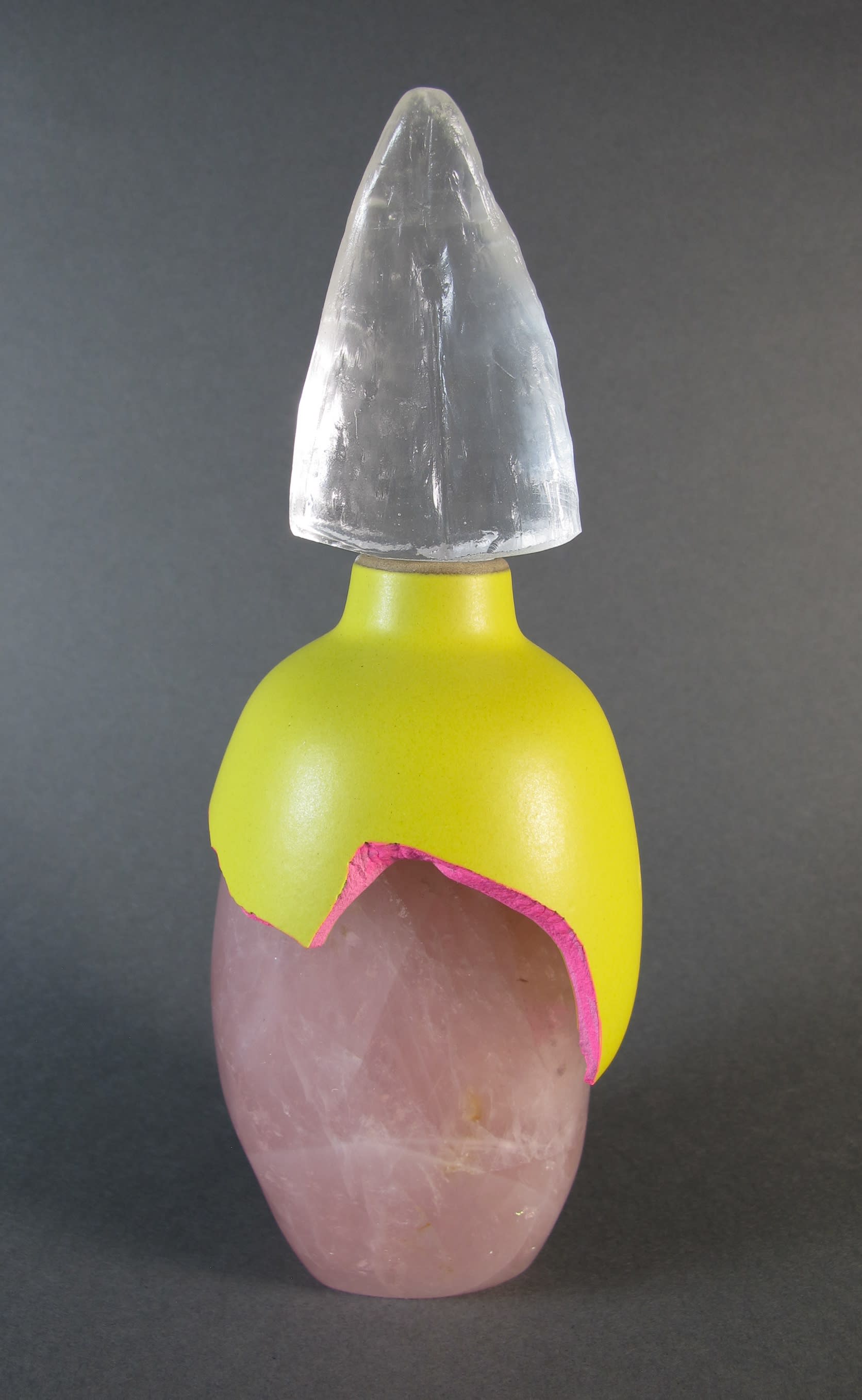 Debra Baxter, The First Taste, rose quartz, cast glass, broken heath vase.
Another unexpected outcome of the project was a connection with The Jealous Curator herself. Danielle Krysa, founder of the popular art blog, took notice of Baxter's work and invited her to appear on the Art for your Ear podcast. Read on for an interview with Baxter about successfully tackling artwork-a-day challenges, bravely exposing failed sculptural experiments, and dancing like no one's watching.
Throughout this article you'll discover five of Baxter's favorite sculptures from the #30DayArtQuarantine challenge, which are available to purchase on her artist page. This is part of a series of weekly studio releases, following Thais Mather and Todd Ryan White, Matthew Mullins, and Wesley Anderegg. Please consider supporting these brilliant artists if you're able!
What inspired you to participate in The Jealous Curator's #30DAyArtQuarantine project?
It was right when lockdown started [in New Mexico]. All of a sudden the governor said there was an emergency and that everybody should stay home. While I was in the midst of a panic attack, I was scrolling through Instagram and I saw that The Jealous Curator had written, "Let's do a 30-day artist quarantine and make a piece everyday!"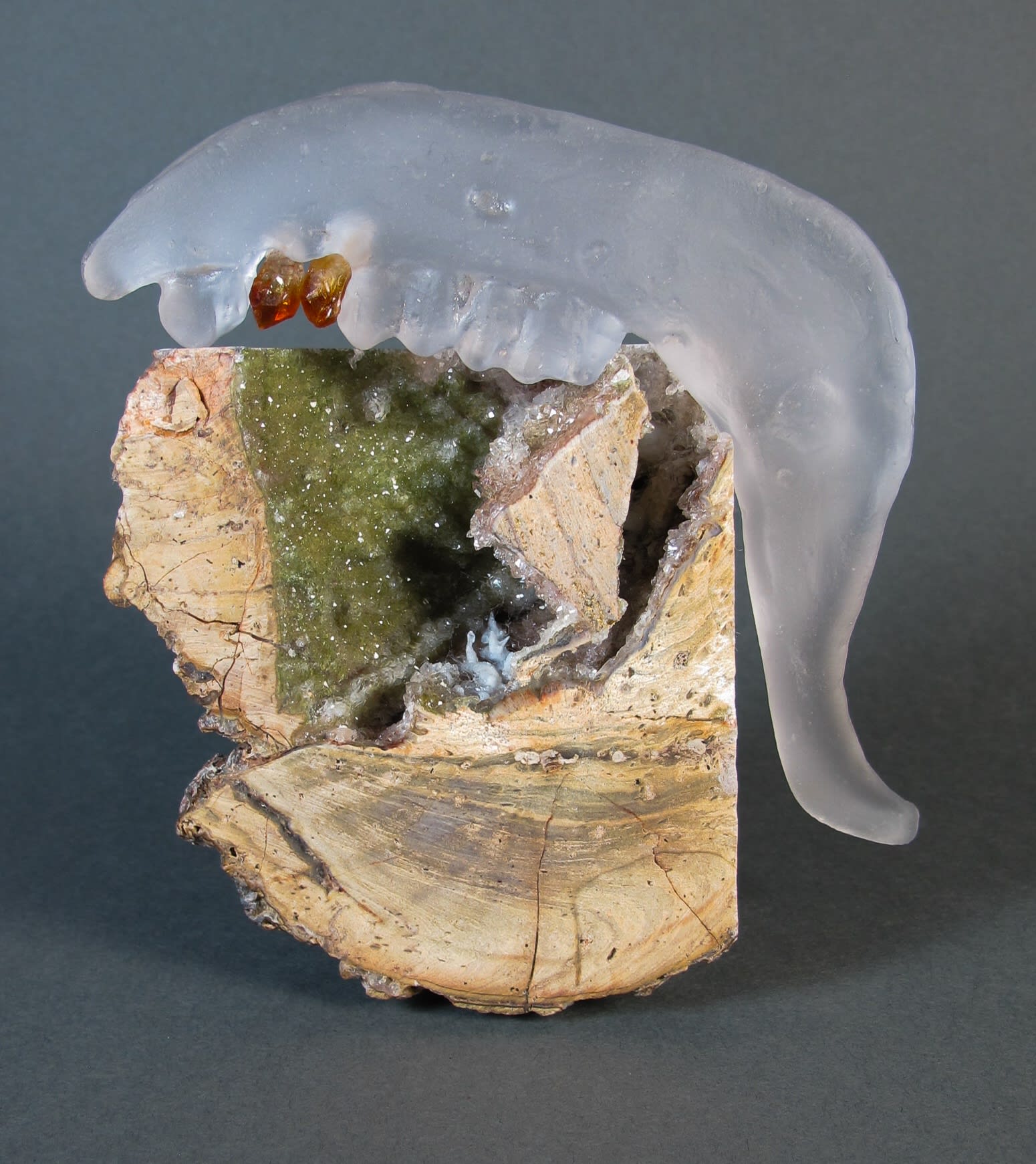 Debra Baxter, Hold On, petrified wood, cast glass, citrine.
Sounds a lot like your
#100DaysOfSculpture
project (2014-2015).
Yes, I had done 100 days of sculpture before, so I knew I could do it. That one went on so long that it was kind of like a yoga practice. I got laser-focused in the way I would see objects and how they might fit together. I couldn't turn it off. I'd go for a walk and I'd find things on the ground, because when you're making that many sculptures you're always looking for more material. You can make art out of just about anything, which is what me and Danielle [Krysa] talked about on The Jealous Curator podcast.
How did the #30DayArtQuarantine project go?
It gave me a really clear focus—even in the fear of the pandemic—to accomplish something every day. I did it for my own sanity. I lean a lot on making art when I feel unstable, unhappy or anxious. That's always what I do when shit hits the fan. What ended up happening was that people on Instagram were cheering me on. It was really uplifting and inspiring for the viewers.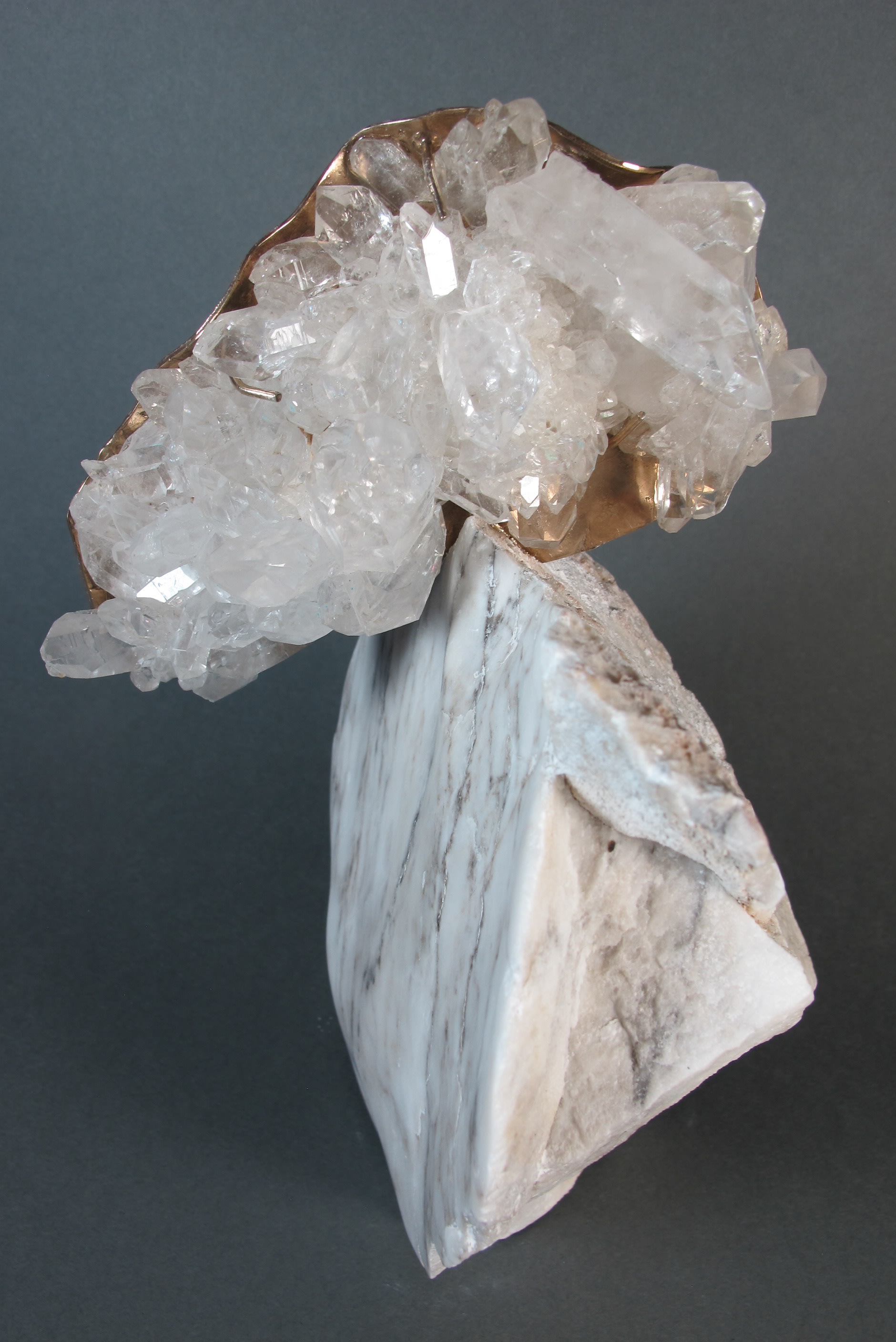 Debra Baxter, Be The Light, bronze, alabaster, quartz crystal.
What were some other outcomes for the project?
Now I'm friends with Danielle, the woman who started it. The podcast we recorded about it is going to be released on Saturday. It's the lemonade that came out of these lemons, just like Beyoncé but not quite as awesome.
The other takeaway I think is super important is that when you do something everyday, a fair amount of the time it's going to be bad. It's really about embracing failure and showing the world your failure. People didn't seem to care if I made a bad sculpture. They just seemed amazed I kept at it. I'd say out of my 30 days, I think I'm only super happy with 10 or 15.
Was exposing your failures a little nerve-wracking?
No, not at all. I think it is important that people see failure and risk taking a part of art making. People loved seeing me doing something creative when we're all in a rough situation. I think it's a pleasant distraction from watching the news. If you're going to keep up with something that's going on in the world, you'd probably way rather watch someone make a sculpture. I was thrilled—it gave me a temporary high to start making them. I figured I might as well have fun, as long as we're trapped at home.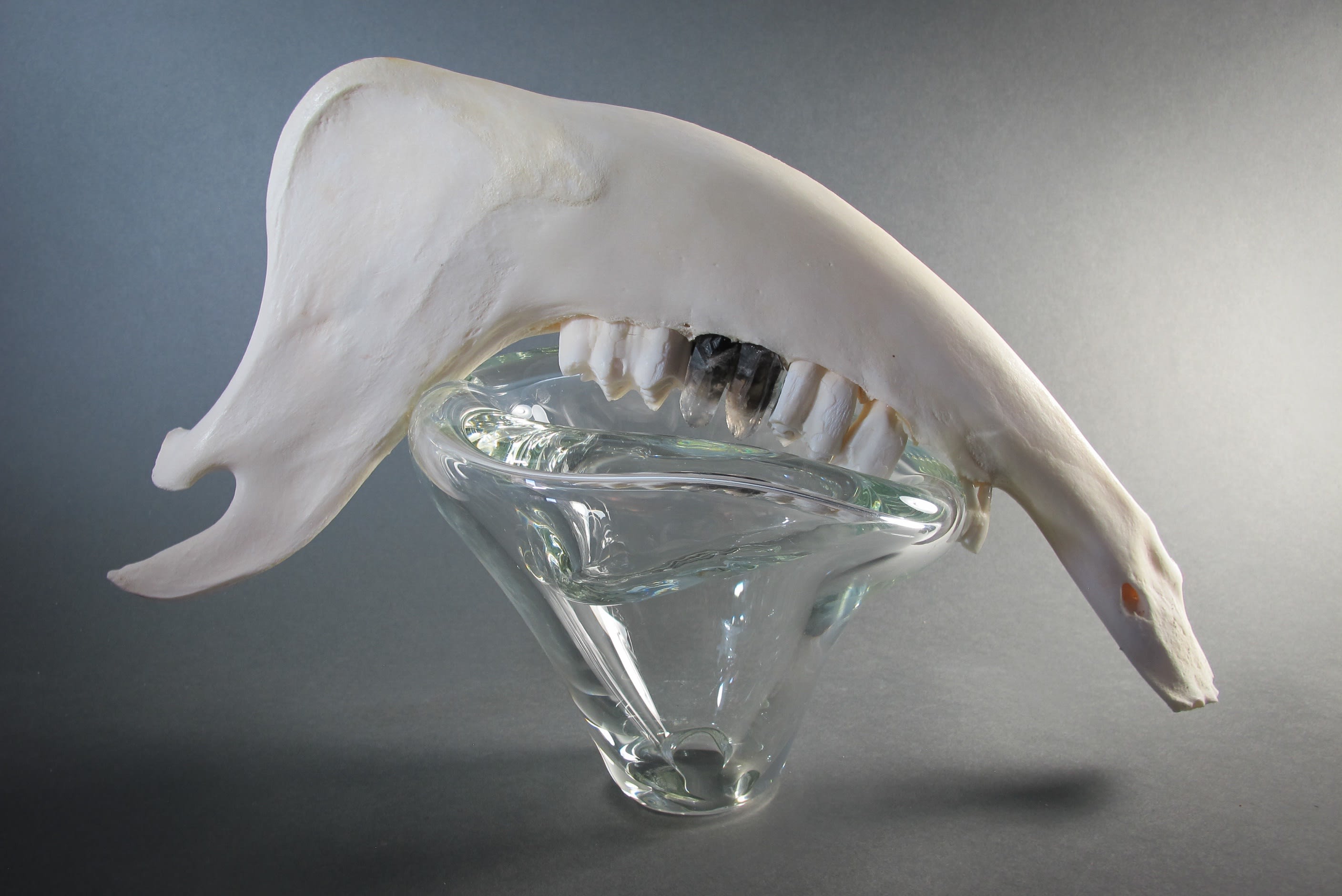 Debra Baxter, Phantom Breath, buffalo jaw, phantom smoky quartz, blown glass.
What did you do with the pieces you didn't like as much?
At the end, I posted 5 sculptures that I deemed failures. I just want people to know that that's part of it. It's not like everything I make is genius. It's all about playing and experimenting. Getting up when you fall down. Eventually, a lot of the failures will get taken apart and recycled into other pieces.
Are there some parallels you've discovered between #100DaysOfSculpture and #30DayArtQuarantine, now that you've completed both?
The thing that's similar is they were both escapes for massive uncertainty that could have been paralizing. During #100DaysOfSculpture, that was before my husband got his job here [in Santa Fe], and we didn't know where we were going to live. Everything was up in the air, and the project was preventing me from having a nervous breakdown.
We ended up moving from Seattle to Santa Fe [in 2015]. The pandemic situation that inspired #30DayArtQuarantine felt kind of similar to that in the previous uncertainty and anxiety. Maybe my making is like an addiction, I need some place to put that crazy energy and find purpose.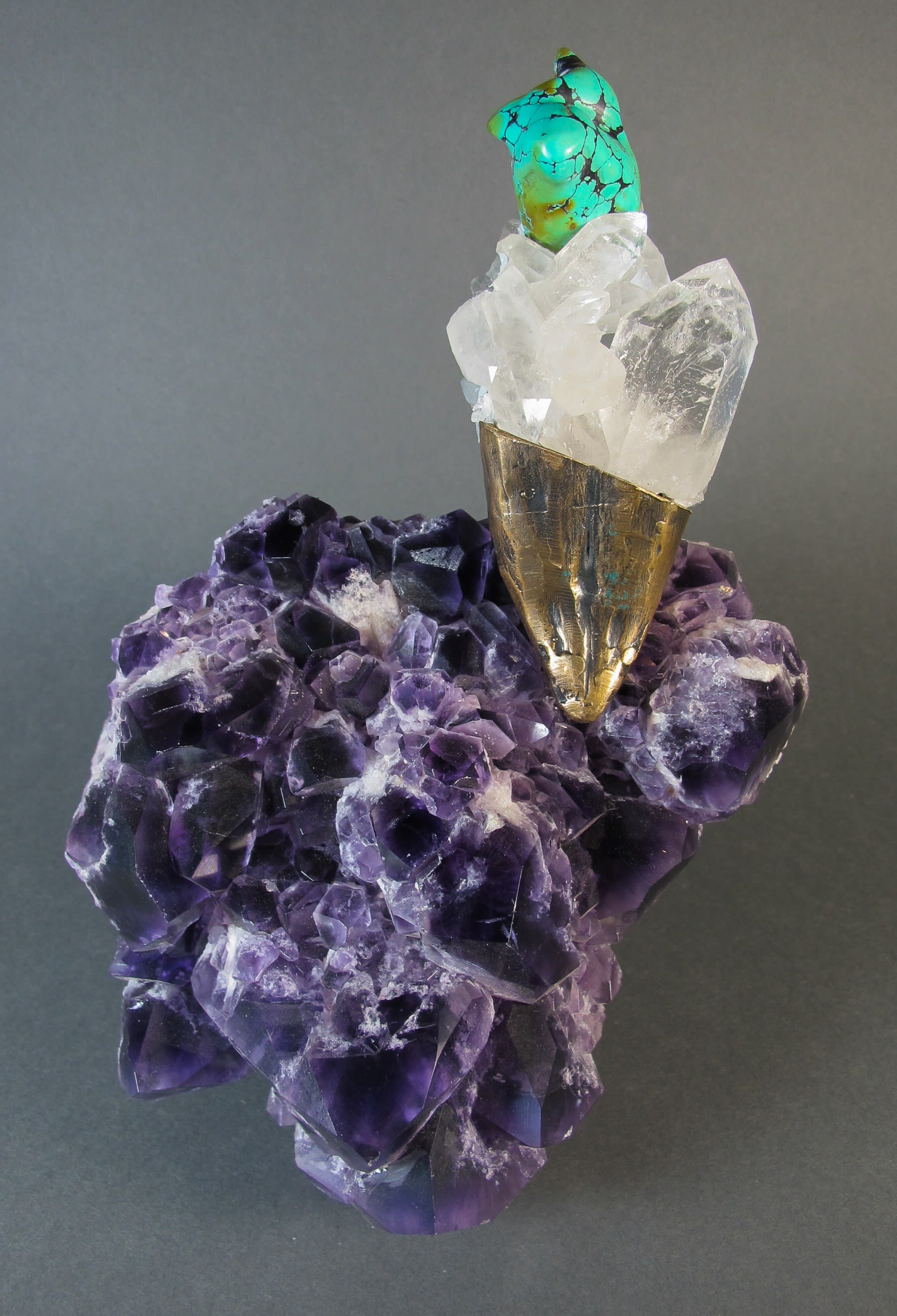 Debra Baxter, Hold Your Tongue, amethyst, bronze, quartz, turquoise.
How did you pick five pieces from #30DayArtQuarantine for your studio release?
They're my favorites from the project, and the ones that felt the most done. I like the color combinations within the group.
Tell us about the process of recording The Jealous Curator podcast with Danielle.
I forgot I was on a podcast, and just felt like I was chit-chatting with my best friend. What's interesting about the podcast is she's not just interviewing you, she's also talking a lot about her experience and what's going on with her.
Seeing my work on this project inspired her to start making sculpture, so now she's on a sculpture kick. She said on the podcast that in college there were all these dudes in the sculpture shop, and she was always intimidated by them. When I was in college, I was hanging out with the sculpture dudes.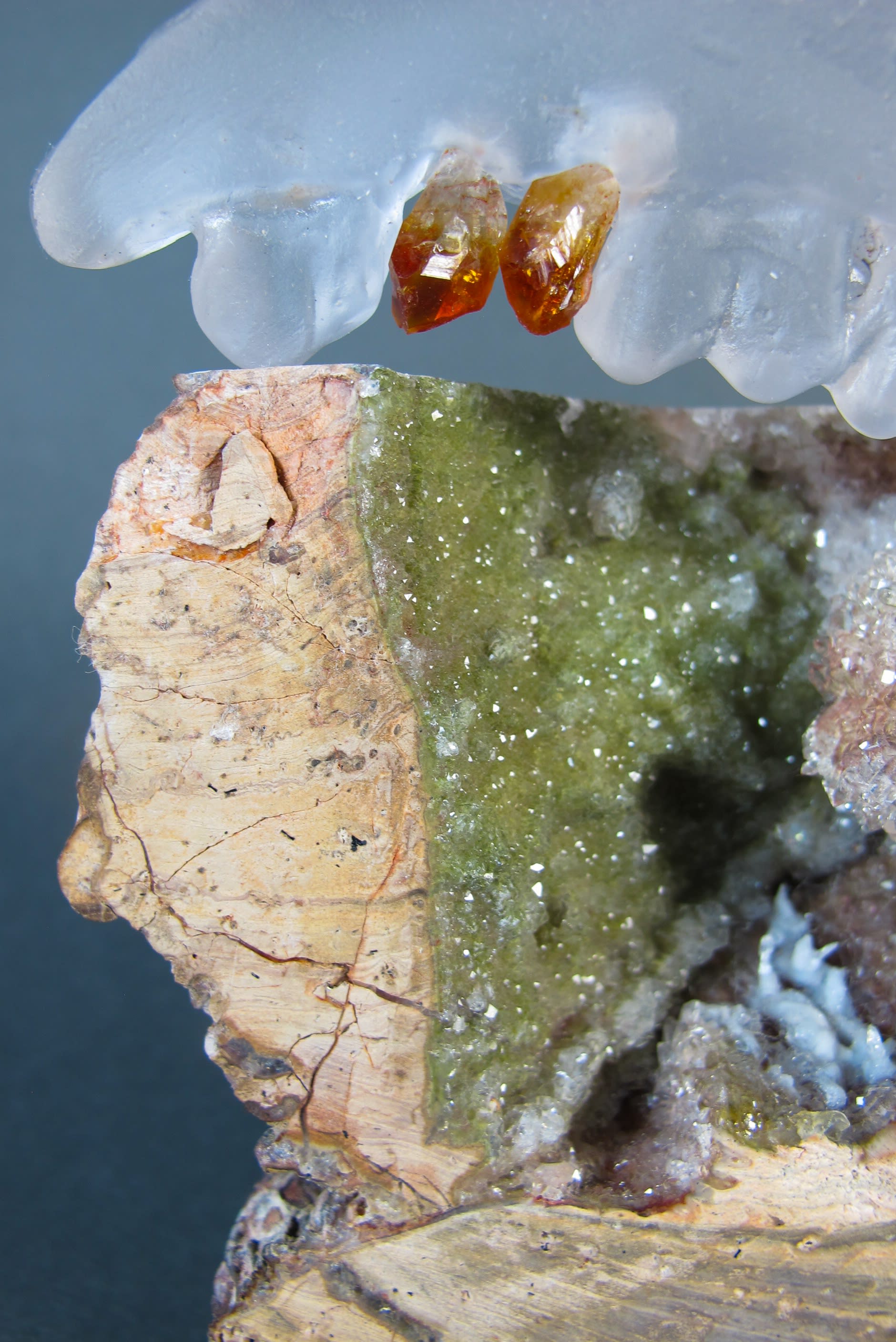 Debra Baxter, Hold On (detail), petrified wood, cast glass, citrine
ARE YOU PLANNING ANOTHER DAILY PROJECT ANYTIME SOON?
I was thinking I might dance every day and put it on Instagram. It might be good for me to dance everyday. I already have an instagram account called @illdancetoanything because I really will dance to anything. But I have only put one thing up.
Speaking of upcoming projects, you're working with Dawn Cerny on putting together
a show at form & concept
, which will feature sculptors who are connected to Bard College. How's that going?
I'm feeling really excited to reconnect with these awesome, powerful, super smart women artists that work in really unusual, interesting ways. I feel like a lot of them are very intellectual. They're the perfect combination of intellectual and intuitive.
For that show, I'm making at least one larger piece that's almost as tall as me, combining steel and wood and a piano leg from the early 1900's. It's fun to make stuff that's just weird and you don't totally understand what's going on, and to push yourself into risk-taking. I don't want to be bound by making really pretty, realistic things. It's always important to experiment.
That's why 30 days was fun, the experimentation. It's amazing that I came up with anything. I get worried about making enough work for a show within a certain period of time. Now I realized I can make 10 good sculptures in 30 days when I have discipline. But then I have to make sure they actually attach solidly. I wish I had an assistant to ask, "Will you attach the glass to the bone?"
Visit Debra Baxter's artist page.