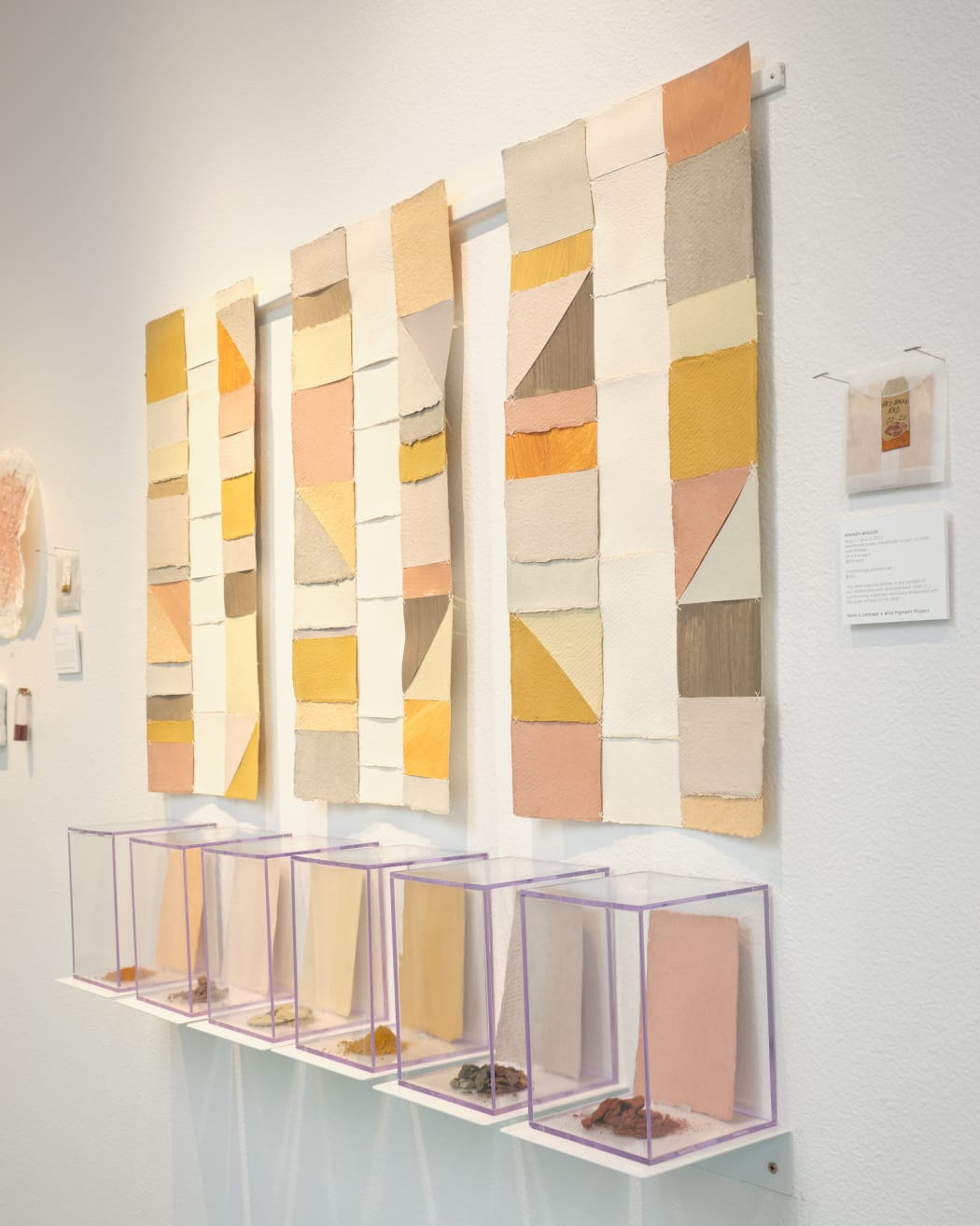 "My work explores shelter in the context of our relationship with land and each other, […] constructing a painted sanctuary embedded with the quiet witness of the land," says Amanda Brazier. The artist's work appears in Wild Pigment Project, a group exhibition that's on view at form & concept through early December.
The international show (and the project that inspired it) promotes ecological balance and regenerative economies through a passion for wild pigments, their places of origin, and their cultural histories. Read an interview between Wild Pigment Project curator Tilke Elkins and Brazier here, and check out more words from the artist below.
ARTIST STATEMENT
My work explores the way we inhabit and move through the landscape. The colors within my work are earthen pigments. I sift pigments from rocks and clays gathered near my home, making paint and paper embedded with the land. The structures and materials of textiles and primitive dwellings influence my visual language. Time spent on trails also shapes my work. These pieces are meditations on familiar paths and repetitive movements that compose my daily rhythms.
ARTIST BIO
Amanda Brazier (b. 1986, Nashville, Tennessee, USA) is a painter living in Chattanooga, Tennessee. Her work has been shown at the Hunter Museum of American Art, the Asheville Art Museum, the Institute of Contemporary Art at the University of Tennessee at Chattanooga, Southern Adventist University, and Spalding Nix Fine Art. Publications featuring her work include New American Paintings and Anthology Magazine.
Since 2011, she has been gathering and using local earth pigments in her paintings in order to connect more deeply with the history and material of place. She also teaches and facilitates programs for the public art organization Mark Making.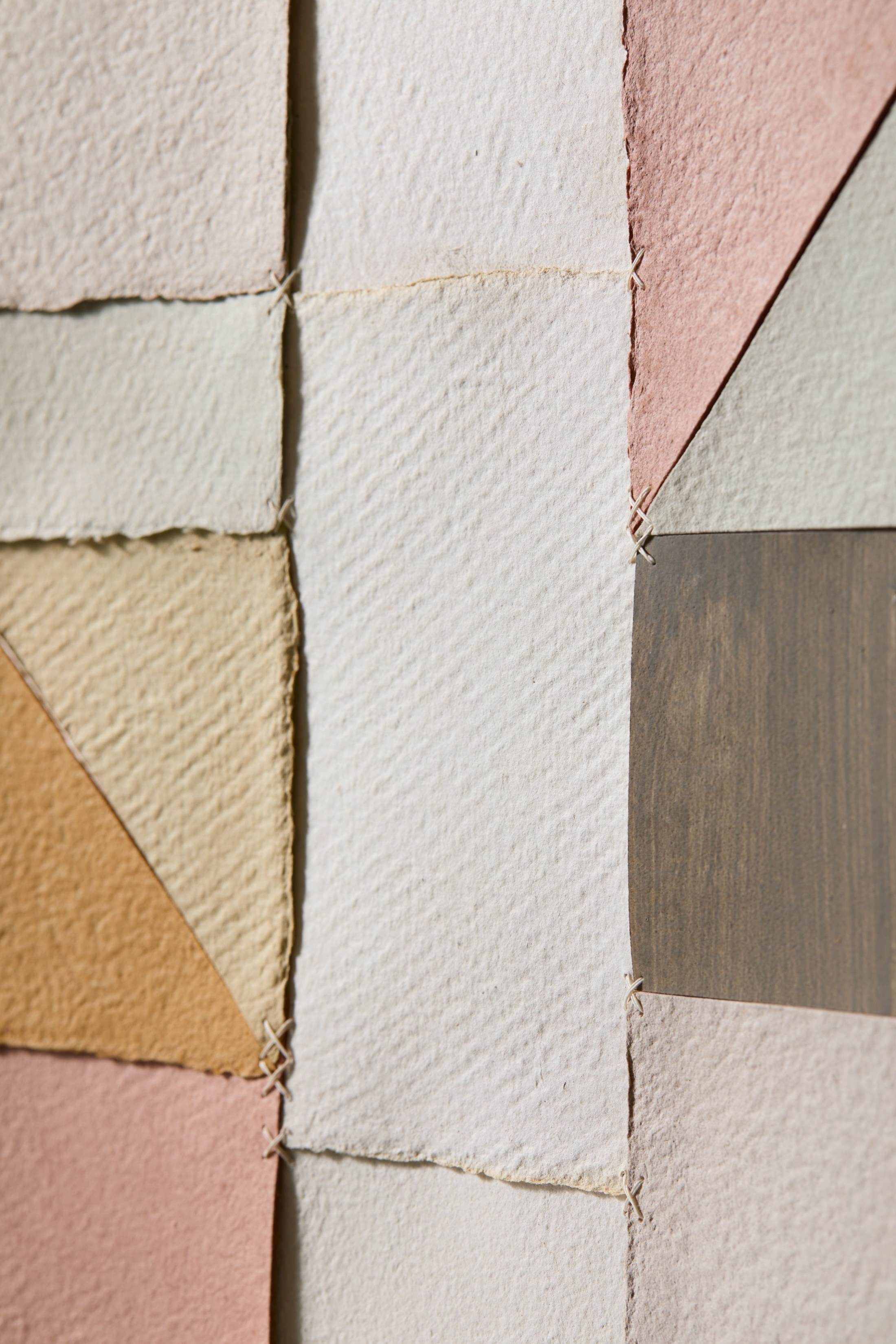 Amanda Brazier, Way series (install detail), 2022, Handmade paper, handmade acrylic on cloth, linen thread.