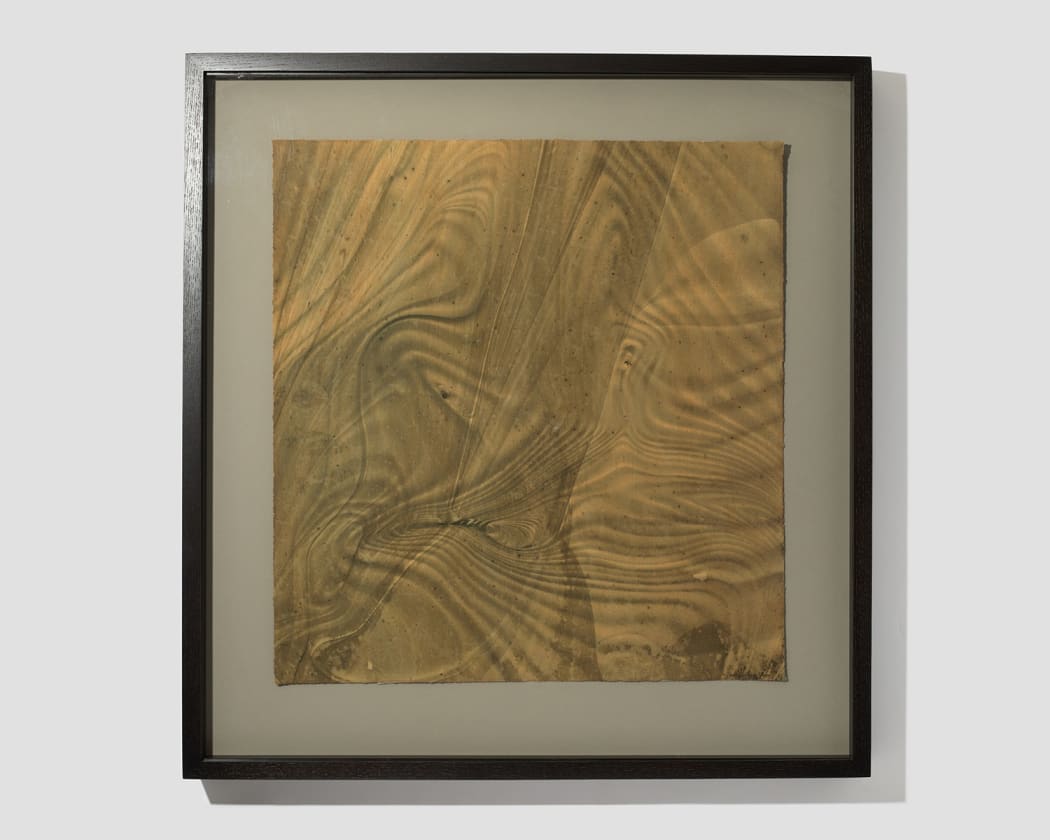 "The plants provide me with a seasonally evolving vocabulary of texture and color generated from the soil beneath my feet and the water moving through it," says Natalie Stopka. The artist's work appears in Wild Pigment Project, a group exhibition that's on view at form & concept through early December.
The international show (and the project that inspired it) promotes ecological balance and regenerative economies through a passion for wild pigments, their places of origin, and their cultural histories. Read an interview between Wild Pigment Project curator Tilke Elkins and Stopka here, and check out more words from the artist below.
Artist Statement
As an artist, I am immersed in processes rooted in the materials and forces of the natural world. My pursuit of historical surface patterning techniques includes natural dyeing, pigment extraction, marbling, and printmaking. These meticulous, layered methods incorporate materials that are reciprocally foraged or grown in my studio garden; botanical sources provide me with a seasonally evolving vocabulary of texture and color. My local palette ties each artwork to the land beneath and around my studio, and depicts the bounty of tangible artistic resources along the Hudson River.
Closely observing these materials expressing their physicality, chemistry, changeability, or ephemerality is an important part of my practice. Slowly fostering knowledge of these characteristics is a way of collaborating with natural materials so that we tell a story together: one which incorporates change. Each material is not fixed or inert, but rather a transient entity rife with potentialities. Each carries a history of evolution, and will continue into a future of ongoing interactions and devolution. My work considers the marvel of plants and wonderful concoctions of phytochemistry, as well as the porosity, entanglement, and shared future of plant and non-plant bodies.
Artist Bio
Natalie Stopka is an artist and educator in Yonkers, New York. She is a graduate of the Rhode Island School of Design, and current MFA candidate in the Nomad program for Interdisciplinary Art and Regenerative Culture at the University of Hartford.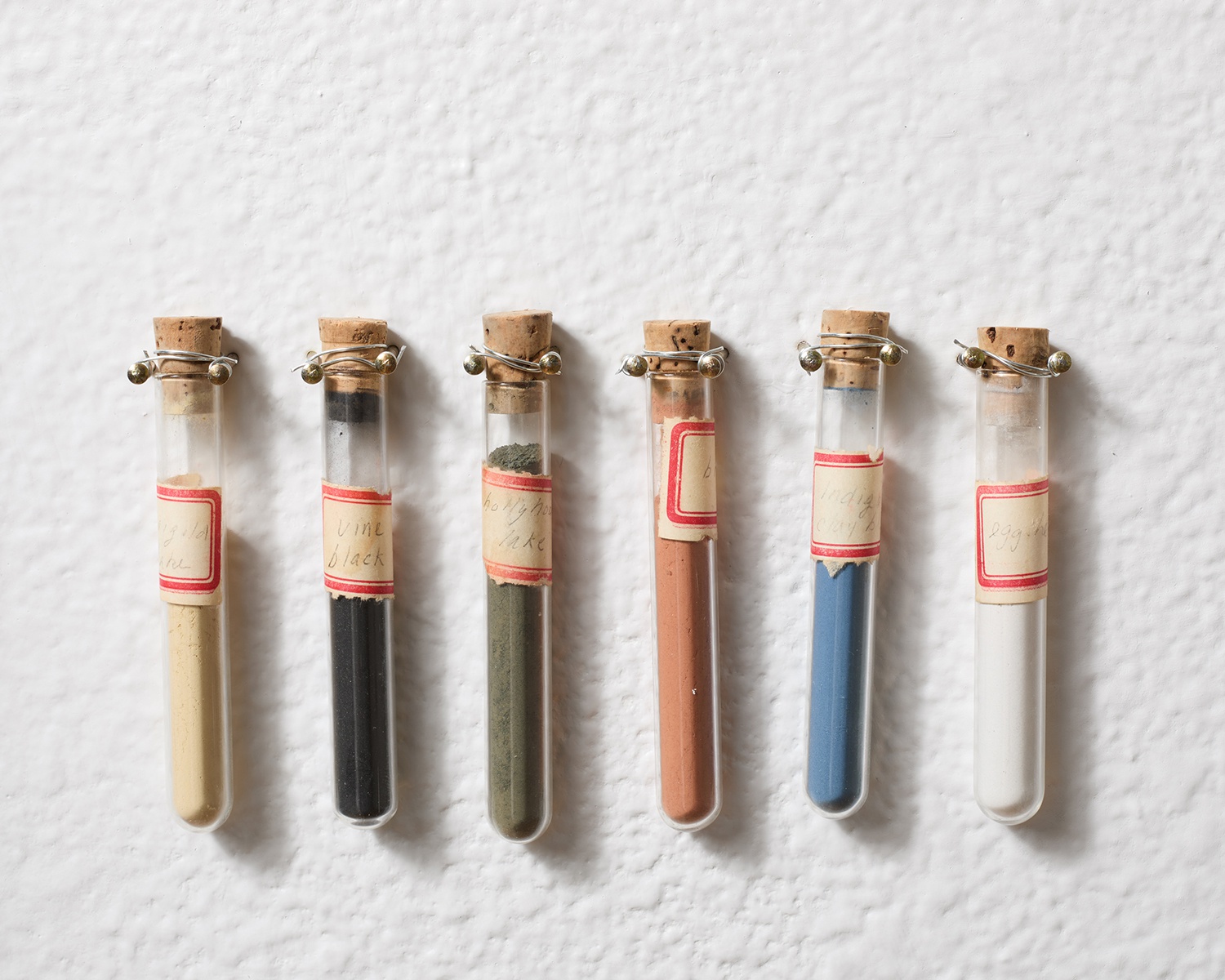 Natalie Stopka,
Pigment set
, 2022, Marigold lake, vine black, hollyhock lake, brick dust, indigo clay blue, eggshell