Contemporary Gilding on Paper, Fabric and Wood: June 13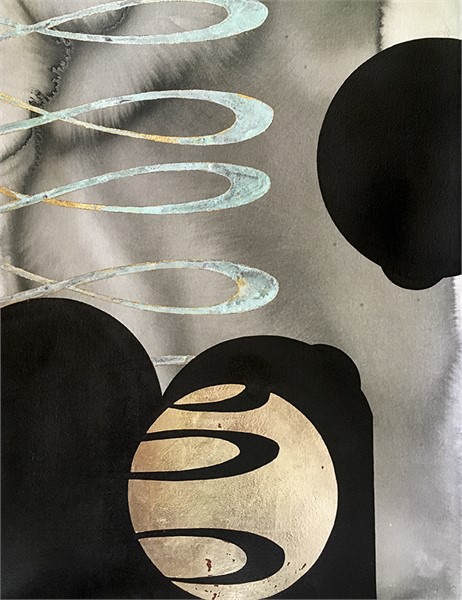 Description
Wednesday, June 13th 10:00am - 5:00pm. Worshop fee: $175, Materials fee: $25

This workshop will introduce students to a contemporary gilding technique (the process of applying metal leaf to a surface). Participants will prepare different material surfaces (fabric, paper,
wood) so that metal leaf can be applied and incorporated into visual compositions, as a jumping-off point for future explorations in their own art practices. A materials fee provides each student with his/her own take-home supplies to continue exploring the process after the duration of the workshop. This is an "all-levels" adult course that requires patience, focus and enthusiasm for experimenting with a contemporary take on a traditional art.

Artist Bio: Solange Roberdeau is a working visual artist and art educator who holds a BFA in Printmaking for the Rhode Island School of Design and an MFA in Studio Art from the Maryland Institute College of Art. She apprenticed for 6 years under the contemporary painter, Robert Kushner, and worked as his primary studio assistant, implementing his contemporary gilding technique on large-scale paper, canvas, wood and fabric art works. Solange is featured demonstrating the technique in the Crown Point Press Publication, "Magical Secrets about Chine Colle: Pasting, Printing, Mounting and Leafing Step- By-Step". Working primarily on and with paper, her own work incorporates gilding as well as drawing with sumi ink and more recently weaving. She has taught and led workshops nationally at institutions including Maryland Institute College of Art, Baltimore MD; The Bement School, Deerfield MA; Branson School, Ross CA; Textile Art Center, Brooklyn NY; Kala Institute, Berkeley CA; and internationally at Cairo American College, Cairo, Egypt. She lives and works in Northern California.